KPMG UK records solid growth after year of investment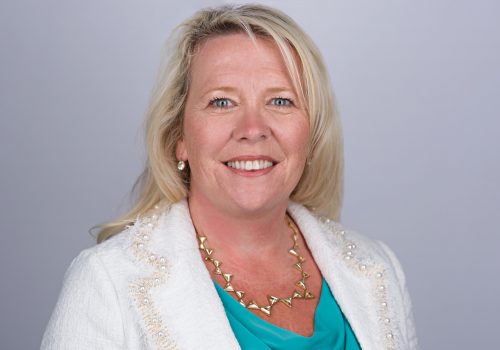 KPMG UK today announced that revenues increased by three per cent from £2.34bn to £2.40bn for the financial year ended September 30, 2019.
Revenues in the North of England reached £212m.
However, average partner distribution fell to £640,000 from £690,000 the previous year, a seven per cent decrease.
The firm's headcount grew from 16,323, according to a spot count October 1, 2018, to 17,607, by October 1, 2019.
A busy M&A and restructuring market fuelled the firm's deal advisory practice, which grew by three per cent net sales while KPMG's audit practice posted growth of 10%.
Continued geopolitical uncertainty and widespread regulatory change saw KPMG's tax, pensions and legal practice grow by three per cent.
This follows a year of unprecedented investment in core areas of the firm, including £45m from in-year earnings as part of a planned £200m investment in audit by the end of 2020.
KPMG has established new hubs in Leeds and Glasgow, following exponential growth in the firm's managed services offering this year driven by major contract wins within the financial services sector. Both locations have seen 500 new hires join the firm's consulting practice over the past six months, with hiring set to continue through the first half of 2020 as further long term contracts come online.
It also completed a major investment in Manchester after launching a national technology innovation hub in the city and hiring specialist staff including data scientists, designers, software engineers, project managers and analysts.
The new 12,000 sq ft space at the Manchester Technology Centre has been designed around collaboration and development, with access to the local technology and university communities. KPMG now employs more than 1,000 staff in the city.
Christine Hewson, North region chair for KPMG, said: "2019 was a year of steady growth across the region, with targeted investment in our key priority areas.
"We're particularly proud of the relationships we are making and the value we are bringing to our partnerships with the likes of The Growth Company in Manchester and Baltic Creative in Liverpool.
"Via these partnerships we are helping dynamic, fast-growing, entrepreneurial businesses to further unlock their growth potential.
"More broadly, we have reaffirmed our commitment to the North's private capital base with some significant client wins.
"Whether privately or family-owned, or private equity-backed, these enterprises form the bedrock of this vibrant and dynamic regional economy, and it is our unashamed ambition that whatever the next 12-18 months brings, we can help them seize opportunities and navigate headwinds."
She added: "I am immensely proud of our multi-award winning deal advisory team, which has continued to work on some of the region's most complex and high-profile transactions.
"From the sale of Young's Seafood to CapVest; the sale of Yearsley Group to Lineage Logistics; and the takeover of AIM-listed Premier Technical Services Group (PTSG) by Macquarie, to the administration of Patisserie Valerie and liquidation of Thomas Cook, our team has been at the forefront of the region's M&A and restructuring activity.
"I am also thrilled to see our tech consulting capabilities in the region go from strength to strength, and, in particular, the investments we are making to ensure we remain primed to assist our clients on their digital strategies.
"From the opening of our brilliant new Solutions and Digital centre in Manchester, to the work that our cyber team is doing with the likes of NHS Digital and other high-profile organisations across the breadth of the region, we have excellent firepower and credentials in this space.
"At the heart of our business lies a team of amazingly talented people, across audit, tax and advisory, and I could not be more proud of their efforts over the year.
"While our profession continues to undergo scrutiny and change, they have been steadfast and resilient in their endeavours. I'm particularly proud to have invested in the next generation of talent with a bumper intake of graduates and apprentices."
Bill Michael, chairman and senior partner at KPMG in the UK, said: "We are creating a business that stands ready for the fundamental changes we expect to see over the next few years, both from the reforms necessary to rebuild trust in our sector and as we pivot our business to meet the changing nature of the work we are doing for our clients."