Plastics firm predicts small annual loss due to 'continued uncertainties'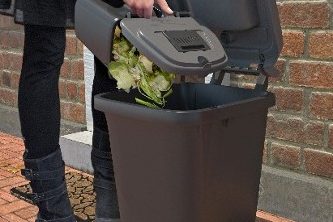 X

Register for free to receive latest news stories direct to your inbox
Register
Coral Products, the Haydock plastics group, reported lower first half revenues and profits, but stronger second half business today, but warned it is likely to report a small pre-tax loss for the year.
The firm, which makes a range of goods, from food recycling bins to tote bags, said turnover for the six months to October 31, 2019, was £12.14m, down from £13.08m in the same period a year ago.
Reported pre-tax profits of £25,000 compared with a profit of £582,000 last year.
Following a disappointing second half last year, the business said it is pleased to report that the first half of this year is improved in terms of sales and a return to profit. This is despite volatile currency fluctuations and variable trading conditions.
A new product development partnership with Rotite has resulted in two new products being developed, the tools of which are due for delivery in March 2020.
In addition, some current recycling products have benefited from design changes making for cost savings. Customers have shown high interest in these new and improved products, the firm said.
New business expected to impact during the final quarter of the current financial year includes: New and improved food packaging; new lightweight 23lt and 55lt caddies; extruded highway sound barriers; fire retardant click & fix product, and; increased contribution from recycling unit.
Further new business expected in the first half of the next financial period includes: Flame-retardant plastic moulded roof tiles, which was originally expected during the final quarter of the current financial year but has been pushed back by the customer until September 2020 due to the customer's logistical issues.
Regarding a multi-box recycling system (MBRS), due to logistical issues the MBRS tooling will be received a month late, as a result the first deliveries to customers, which was previously announced would be in this financial year, are now expected in the early part of the next financial year. Three orders have now been received for the MBRS.
Joe Grimmond, Coral's chairman, said: "In my chairman's statement that accompanied the release of the 2019 accounts I expressed concerns over the uncertainties associated with the ongoing Brexit situation.
"Despite these concerns I am encouraged with the level of sales and profitability achieved over the period.
"However, there was a softening of demand during November and December 2019, possibly related to General Election uncertainties, whilst January 2020 shows a renewed strengthening of demand.
"Whilst the second half is encouraging with the recycling business moving to a 24-hour, five-day a week operation, new lightweight products introduced to the market and the new plastic sound barrier, the delay in the delivery of the MBRS tooling and the continued uncertainties mean that we are likely to report a small loss before taxation overall for the full year and a small drop in EBITDA from the previous year.
"We are confident that we can build on this base and in our future performance."