Care homes company unveils £9.7m Cheshire acquisition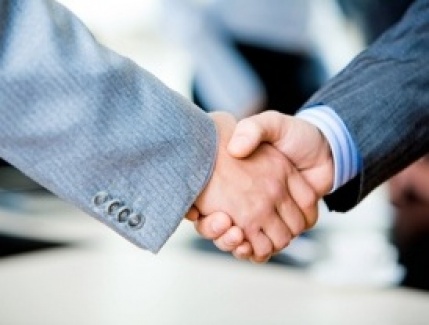 A care homes business has completed the £9.7m acquisition of a new development in Cheshire, and the practical completion of a further site in North Merseyside.
Glasgow-based Target Healthcare said the purchase of the Cheshire site includes transaction costs, as it continues to deploy the proceeds from its recent oversubscribed capital raise.
The site includes a deal for a forward-funding agreement for the development of a new elderly care home in Rudheath, Cheshire.
The completed care home will be let to an existing tenant, L&M Healthcare, on a 30-year lease.
The net initial yield on the transaction is consistent with the group's current portfolio average.
Planning consent was received in October 2019, with the development phase expected to take 16 months.
The property will provide full en-suite wetroom facilities, in line with Target Healthcare's strict investment criteria, together with large public spaces and a high-quality fit-out.
The development is to be undertaken on the basis of a fixed-price contract with the developer, a sister company of L&M Healthcare.
The completed property will benefit from the favourable underlying demographic and wealth characteristics of the local area and has been pre-let on a full repairing and insuring lease with annual RPI-linked rent increases, subject to a cap and collar.
Consistent with previous forward-funding opportunities, the group will earn interest through the construction phase.
L&M Healthcare currently operates five high-quality care homes across the North West of England, including Hulton Hall, a 74-bed care home in Preston, Lancashire owned by the group which opened in late Summer 2019.
The group has also reached practical completion on the development of a 55-bed care home in Birkdale, Merseyside, under a forward-funding agreement.
The home, which opens this month, will be operated by Athena Healthcare Group, an existing tenant.
John Flannelly, head of investment at Target Fund Managers, said: "We continue to identify and invest in modern, purpose-built care homes to grow the portfolio, leveraging our experience and proprietary research capabilities and at yields underpinning our ability to consistently deliver attractive returns for shareholders.
"The Cheshire development follows the £81.3m of acquisitions announced in November 2019, meaning we have now completed on the pipeline transactions identified at the time of the September 2019 fundraise.
"These transactions demonstrate our ongoing commitment to support the development of high-quality care homes across the country, further strengthen our relationships with existing tenants whilst allowing us to support a new operator, with proven expertise in the care sector, to enter the care home market.
"We are working on a number of other opportunities that, subject to terms being agreed and diligence successfully completed, would see the remaining available capital being deployed in Q1 2020."