Electrical firm moves into new Manchester offices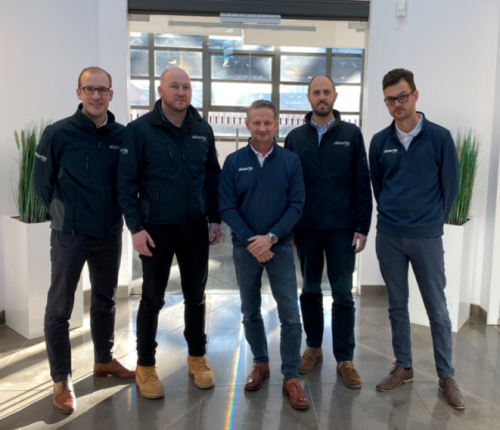 Mechanical and electrical firm Aberla has opened new offices in Manchester.
The new offices in Potato Wharf, Castlefield, has been chosen due to its closeness to some of Aberla's largest contracts currently on site.
Local Crescent, Crusader Mill and No1 Old Trafford alone total 879-high spec apartments and all encompass work packages including full MEP, fire and security, lighting, ventilation, LV distribution, sub-main cabling, building management systems and electric car charging points.
Paul McCarren, chief executive, at Aberla Group said: "We've secured some significant projects in Manchester and Salford and have a requirement for a local base to support both Aberla M&E management and operational teams.
"Our new office in Manchester is a long-term commitment due to the growing opportunities within the City and across the wider region and provides space for an additional 20 staff."
Aberla M&E has seen revenue and profit rise over the last two financial years and the team has also increased to over 200 directly and indirectly employed staff.
The firm has secured recent project wins with Cheshire West & Chester Council (solar PV), Stockport Homes (air source heat pumps) and Northwards Housing (air source heat pumps), which fall under the Aberla Renewables business.
The multi-year secured contracts have helped to boost the group's turnover by 150per cent over the last 12 months, increasing from £6m to £15m.
Michael Fletcher, CEO at Praetura and Chairman of Aberla Group said: "The strength of our management team since the new leadership structure was implemented back in 2017, plus their implicit enthusiasm to provide exceptional service delivery to our partners, has resulted in the team working on some very prolific developments in the North West.
"On the back of this year's significant group growth, the new M&E office is a really exciting next step and shows the strength of the group at a subsidiary level."