Manchester chain closes five loss making bars in bid to save £1.3m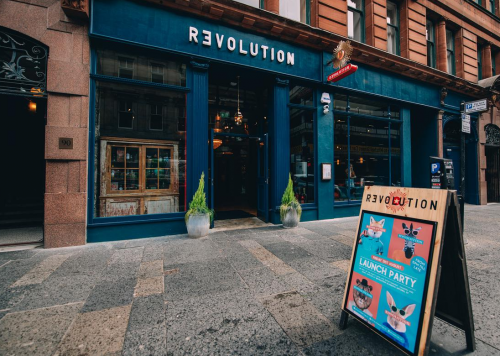 Manchester based chain Revolution has closed five of its bars and renegotiated the rent on four others in a bid to cut costs.
The chain, which has had a number of high profile problems in recent years, will save around £1.3m through the cost-cutting measures.
Sites in Liverpool, Manchester and Macclesfield have closed.
The firm, which operates 74 bars across the country, has issued interim results for the last six months.
Like-for-like sales for the period improved by 1.2%.
Over the four-week festive period the chain saw like for like sales grew by four per cent, a seventh consecutive year of festive growth.
Revolución de Cuba achieved like for like sales growth of +5.0%.
Revolution's sales were down four per cent, a much-improved trend on last year.
Adjusted EBITDA grew by10.6% from £6.9 million to £7.6 million, primarily through sales growth, but also due to improvements in gross margin and tighter cost controls.
The group continues to generate strong cash flow and gross bank debt has reduced by £6m to £11.5m.
Shortly after the end of the reporting period Revolution exchanged contracts to surrender leases at five loss-making sites at a cost of £3.6m and to re-gear four other leases in exchange for a small net rent reduction.
Together with a further lease surrender completed in the first half the transactions are expected to deliver annualised cash savings of £1.3m.
Chief executive Rob Pitcher said: "We have continued to make significant progress revitalising the Revolution brand and further improving the performance of Revolución de Cuba.
"Having stabilised the business in FY19, FY20 is about consolidation and the benefits of the many actions that we have taken are beginning to be realised.
"H2 FY20 has started encouragingly and should we continue on our current trajectory then the board is confident the business will be well-positioned to resume site expansion in FY21."