Losses at Wigan FC widen to more than £9m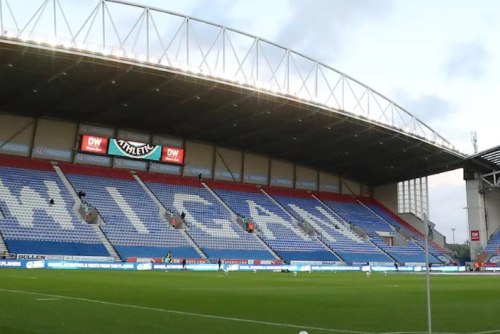 Football club Wigan Athletic reported a net loss of £9.2m for the last year.
The news came just 12 months after the club made a net loss of £7.7m.
The latest figures cover the 2018-19 season, when club finished 18th position in the Championship following promotion from League One.
The losses were largely driven by an increase in players' wages.
Just under £20m went on players' wages – an increase of 66 per cent on the previous year when the club played in League One.
The club made £7m on the sale of players during the period largely due to the transfers of Dan Burn and Will Grigg to Brighton and Sunderland.
The money was reinvested in new players.
"The financial loss of £9.2 million includes the significant profit on player sales during the period," said chief executive Jonathan Jackson.
"This highlights the resources that are required to consolidate our position in the EFL Championship, which is a volatile and competitive environment due to the aspirations of clubs to achieve promotion to the Premier League and the rewards that that success delivers.
"The board of directors remain committed to success, driven by sustainable growth to enable the club to compete in the highest levels of English football, while adhering to Championship profit and sustainability regulations.
"This can be achieved by embedding an effective player trading model within the club to ensure the long-term future of the club is protected."
Turnover increased by £4.9m to £11.5m largely as a result of increased Premier League solidarity payments and EFL central distributions.
Match-related revenues also increased by £300,000 compared to the previous season.