Administrators confident of delivering Elliot Group schemes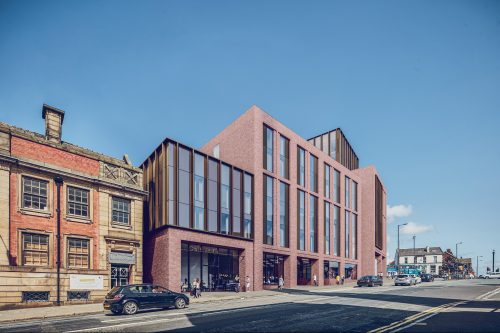 Administrators say they believe they can bring about the completion of three schemes belonging to Liverpool developer the Elliot Group.
They were placed into administration following funding problems brought about by allegations of fraud and corruption against the company's founder, Elliot Lawless.
Mr Lawless, who was arrested on December 18, 2019, denies all allegations.
Paul Cooper and David Rubin of David Rubin & Partners have been appointed as joint administrators over The Residence Manchester Limited, Aura Liverpool Limited and Infinity Developments Liverpool Limited.
The joint administrators have taken day-to-day control over the development sites at the Residence in Manchester, Aura and Infinity sites located in Liverpool.
Paul Cooper said: "I have spent time in both Liverpool and Manchester this week in order to get an overview of the situation regarding all three developments.
"I am optimistic that David Rubin & Partners will be able to implement a rapid process to ensure these developments are able to be completed, providing both state-of-the-art student and residential accommodation.
"There are multiple stakeholders here and our team will shortly be in contact with all relevant parties to provide an update and inform them of the next steps to be taken by the joint administrators."
The administrators were appointed on March 13.
Mr Lawless said at the time: "We've explored every option available, but in light of the investigation, existing investors were cautious about backing the projects to their conclusion.
"As we enter the administration process, we'll continue to work proactively with investors to explore how we can help them crystallise their investments and get the projects completed.
"They're good schemes in great locations and I want to see them through. We've delivered 100% of all our schemes in the past and I am intent on maintaining that track record," he added.
He said his focus is now on working with the administrator to keep the three projects alive.
"It has been a challenge for me dealing with the police investigation, but it's nothing compared to the fact that hundreds of great workers have lost their jobs and investors' funds are at risk," he said.