Ascend reports strong revenue efficiencies for latest Build To Rent fund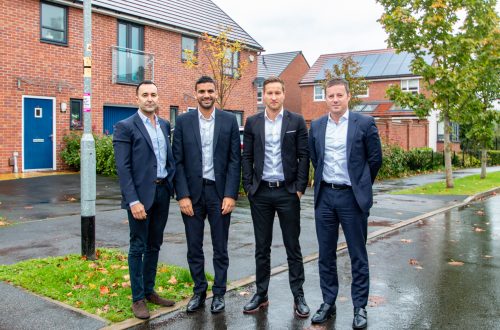 Manchester-based Build To Rent (BTR) specialist, Ascend, has reported outstanding income increases for their client on the latest BTR fund it manages for Gatehouse Bank.
Having successfully migrated the 1,000 homes, the business is set to continue maximising returns on its BTR platform.
Ascend's BTR property portfolio predominantly comprises two-, three- and four-bedroom houses, located across the North West and Midlands.
In the past nine months the business analysed the portfolio using bespoke, in-house software to identify opportunities for rent reviews – thus delivering greater yields.
This was achieved by extracting data from online sources, which was cross-referenced against the company's own market intelligence.
So far, the rent on just under half of the properties included in the portfolio has been renegotiated, resulting in more than £300,000 blended revenue increase.
Rent increases on brand-new tenancy agreements are up 14%, alongside a four per cent uplift in rent for renewals for existing residents in line with market rates. This translates into an 11.5% increase for two-bedroom BTR properties and a 9.1% premium on three-bedroom properties.
The BTR specialist has also used its platform to reduce rent arrears by 25%, using market-leading tenant profiling to ensure only reliable payers are accepted.
To secure the total success of this project, Ascend has grown its award-winning team to a 90-strong unit, with significant investment in its dedicated BTR asset management department.
By 2022, Ascend expects to grow the number of BTR properties it manages to more than 10,000.
Ged McPartlin, managing director of Ascend, said: "Build To Rent is a primary focus for us moving forwards and it continues to present fantastic opportunities for the growth of our company.
"The results we have secured to date reflect our expert knowledge of the sector and showcase how we've embraced innovative prop-tech platforms to help drive efficiencies.
"Our expert team's substantial branch presence in key locations, such as Manchester, Liverpool, Salford, Leeds and the Midlands, is grounded by strong in-house capabilities, which give us a competitive advantage.
"We look forward to building on these robust foundations to further grow our BTR portfolio into 2020 and beyond."