Law firm introduces pay cuts across the board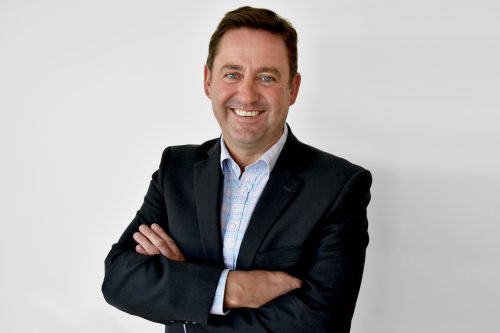 Law firm Knights has cut board members salaries by 30% and introduced a 10% pay cut across the business.
The firm, which has offices across the North West, has put a series of measures in place to deal with the impact of coronavirus.
The firm said trading has been in line with market expectations for the full year ending 30 April 2020, with no change to performance so far as a result of coronavirus.
All employees have been working from home since 13 March. The action was taken ahead of the UK government's official request for businesses to facilitate home working.
Knight's previous investments in secure, robust systems, infrastructure and technology platforms support the operational efficiency of its business and have enabled teams to work effectively from home.
The investment, along with a strong team culture, has enabled Knights to protect its colleagues without adversely disrupting service levels to clients.
Knights has seen limited impact on revenues and cash flows to date, management has pre-emptively put a number of precautionary measures in place given the increased economic uncertainty created by the spread of the coronavirus pandemic.
A number of cost saving initiatives focused in areas that do not compromise the prospects of the business in the long term have been identified and implemented.
They include:
o Stopping or deferring all non-essential capital expenditure across the firm;
o Eliminating all discretionary spend, including marketing;
o Reducing Board members' salaries by 30% and reducing the salaries of all staff whose
salaries are £30,000 or more by 10%, with effect from 1 April 2020; and
o Making staff cost savings to reflect a more prudent approach to resourcing.
A statement said: "The board believe these actions to be prudent in light of the uncertain economic outlook. Given the rapidly changing situation, it is currently difficult to predict the potential impact on the activity levels of our clients.
"As a result, the board does not believe it would be appropriate to provide forward looking financial guidance to investors and analysts at this time. However, we remain confident in the group's market positioning and long-term ambition to become the leading legal and professional services business outside London."
Knights recently extended its revolving credit facility with HSBC UK and Allied Irish Bank (GB) to £40m until June 2023, giving the group a total of .£23m in undrawn committed facilities for working capital purposes.
Chief executive David Beech said "Since the outbreak of the coronavirus, our primary concern has been the safety and wellbeing of our colleagues, who have responded with great commitment and resilience.
"Whilst we have traded in line with market expectations to date, we have decided to take a number of precautionary measures in response to the anticipated economic impact from the spread of the virus, to ensure maximum flexibility to respond to the changing market environment.
"We enter this period of uncertainty as a resilient, well-invested, diversified and cash generative business offering a unique proposition in the highly fragmented and often under-invested market for legal services outside London. The business is in a strong financial position and I am confident that the Group's strategy, supported by a talented team, will see Knights emerge from the near term uncertainties in a strong position."