Northern Powerhouse partnership for Liverpool architects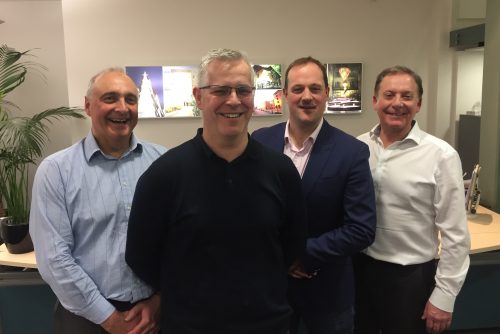 Liverpool-based Brock Carmichael Architects has announced is now one of 300 Northern Powerhouse Partners accepted onto the Northern Powerhouse programme.
The programme highlights business success across the Northern Powerhouse.
As a practice firmly committed to gaining value from the built environment for its investors, stakeholders, residents and communities, and with its headquarters in the centre of Liverpool, Brock Carmichael says it has a role to play in the regeneration and growth of the North and is committed to doing everything within its power to ensure the Northern Powerhouse becomes an undisputed reality.
In January 2019 Brock Carmichael announced it was 'ready for a record year' and the partnership has delivered this. It has increased staff by more than 60% and turnover by 30%, responding to new project wins across the UK.
Managing partner Chris Bolland said: "Northern Powerhouse is a vital initiative that is helping to transform the North's cities and towns into a connected, vibrant economy. Its focus on skills, innovation and infrastructure will help Northern England realise its full potential.
"Brock Carmichael, with its 45 years of architectural experience, is already helping to regenerate the region and is delighted to become a partner of the Northern Powerhouse.
"We look forward to playing our part in helping to deliver further Northern economic growth and vibrant communities; a place where people love to live, work and visit."
At a recent event organised by the Cheshire & Warrington Local Enterprise Partnership David Levene, strategic coordinator for the NP11, the business-led voice for the North, made up of the region's 11 Local Enterprise Partnerships, was on hand to meet Brock Carmichael.
He said later: "To ensure a productive and successful Britain coming out of recent challenges, we need to level up the UK and ensure the Northern Powerhouse can realise its transformational potential.
"Brock Carmichael shares our ambitions for this and demonstrates growth, helping to unlock major development projects both within and from our regions and boosting the awareness of the great work being done in the North.
"I look forward to them playing an active role as Northern Powerhouse Partners."