Health care firm creates 250 new jobs in North West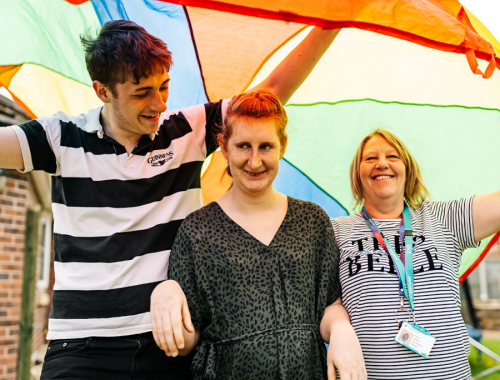 A health care provider is to create 250 new jobs in the North West.
Exemplar Health Care is currently recruiting 1,000 carers in Yorkshire and the Humber, the North West and North East and Midlands.
Around 250 of the new jobs will be in the North West.
Associate Carers will provide companionship and support for people living with complex needs in one of Exemplar Health Care's 32 homes.
The new positions are specifically tailored to those looking for extra work during the current crisis, such as workers of the hospitality and leisure sectors, as well as those who are interested in starting a career in care.
Shifts are flexible and made to fit around people's daily lives.
All carers will initially be hired on a temporary basis, with the potential to lead to full-time, permanent roles.
People will be paid an hourly rate, ranging from £8.21 to £9.21, and, as health and social care workers are now classed as "key workers", this role will allow your children a place in school or nursery to help with your childcare whilst at work.
Exemplar Health Care is a specialist nursing care home provider and supports adults with complex needs such as people living with neuro-disabilities, mental health conditions, learning disabilities, autism and dementia, and is offering flexible shifts for people looking for employment over the coming months.
Lynne Waters, HR director of Exemplar Health Care, said: "The need for care home workers is rising, especially during this time when many of our most vulnerable residents need extra support to stay safe, and when more colleagues than usual might be off work.
"We are hoping to find new staff members to support us in our efforts to ensure that people can still access the high-quality care that they need, while also enriching their lives in the best way that we can.
"Being a companion, encouraging people to get involved in activities and supporting people at mealtimes are all part of the role of an Associate Carer – and we also offer fantastic training. New recruits will complete an accelerated induction programme to ensure that they are confident and competent before they start work, and will be supported by a 'work buddy' for up to 12 weeks in their chosen home."
Exemplar Health Care is committed to ensuring the safety of all of its colleagues and service users and is taking every possible step to minimise the risk of Coronavirus (Covid-19) across all of its homes.
Lynne Waters said: "We've implemented a number of precautionary measures, and are closely monitoring the Government's guidelines and advice to ensure your safety, should you start working at Exemplar Health Care.
"We're working with our external suppliers, relatives and visitors to reduce unnecessary visits to our homes. And it is now our policy that everyone entering an Exemplar Health Care building must wash and dry their hands and complete a screening questionnaire before entry.
"We've put measures in place to ensure that all colleagues have received up-to-date training about infection prevention and control, and specific training about Coronavirus.
"Our homes have increased their daily cleaning schedules and we're providing extra supplies of cleaning products, to ensure that everyone living and working in our homes stays well."