Housing association breaks new ground with sector-first £100m loan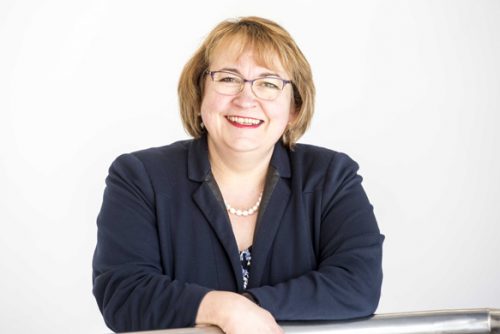 Housing association, the Riverside Group, has completed what is thought to be the sector's first loan facility using the Sterling Overnight Index Average (SONIA) interest benchmark.
The deal, which sees the restatement of Riverside's existing facility with Lloyds Banking Group, includes a £100m revolving credit facility (RCF) indexed exclusively on a SONIA basis.
It is the first known fully operational facility in the sector where the interest rate is indexed to a risk-free rate.
This helps to 'future-proof' the credit line, following the Financial Conduct Authority and Bank of England announcement that the London Inter-Bank Offered Rate (LIBOR) will be discontinued from the end of 2021.
Law firm Devonshires advised Riverside on the agreement.
Carol Matthews, group chief executive of Riverside, said: "In these difficult times, our key focus remains providing the best service possible to our customers and ensuring that both they and our colleagues are safe.
"Having access to the funds we need to run our business in a different way underpins our ability to do this.
"At Riverside, we've always prided ourselves on moving proactively so that we are ready to meet whatever challenges we face.
"Being the first registered provider to secure a facility using the SONIA rate is a testament to that."
Cris McGuiness, Riverside chief financial officer, said: "We are grateful to our funding partners at Lloyds, particularly Paul Stanley, for embracing the opportunity to enter the RCF on a SONIA basis and for continuing to provide liquidity in times of uncertainty.
"We hope that our input into the SONIA mechanics will help pave the way for other registered providers and social landlords in the future."
David Cleary, head of housing at Lloyds Bank, said: "Supporting Riverside to restructure and extend its borrowing facilities in this manner is a significant step forward for the sector.
"The association's desire to ensure that the new facility was future-proofed against known changes to LIBOR-denominated borrowing is testament to Riverside's proactive approach.
"Its willingness to help shape SONIA-focused documentation will ultimately drive positive change in the sector's future approach to funding."
Gary Grigor, banking partner at Devonshires, said: "Having toured the country over the past 18 months to advise treasury groups and conference delegates on the new interest rate mechanics, I'm delighted to have advised Riverside on this new facility and put the theory into practice."
Liverpool-based Riverside is one of the UK's leading social housing and regeneration organisations, owning or managing around 56,000 homes across the UK.