Yourgene reports 86% increase in annual revenues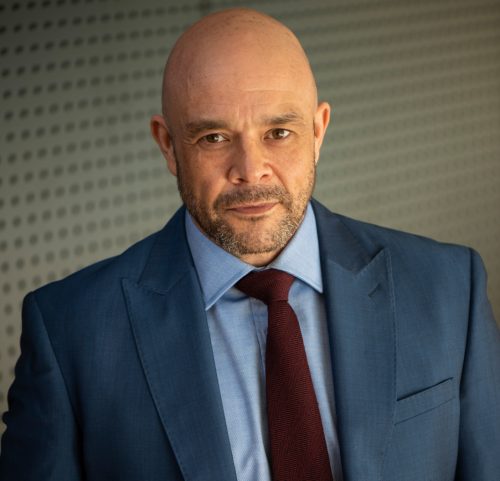 X

Register for free to receive latest news stories direct to your inbox
Register
Revenues at Manchester-based molecular diagnostics group Yourgene Health increased by 86%, it revealed in a trading update for the year to March 31, today.
The business said turnover was £16.6m, compared with £8.9m in 2019, which does not include £400,000 of orders for March that fell into the new financial year due to COVID-19 transport restrictions.
The revenue increase reflects organic growth of approximately 36%, 11 months contribution from Elucigene Diagnostics, acquired on April 26, 2019, and three weeks' contribution from the company's French NIPT distribution business, acquired on March 10, 2020.
Looking at revenues by region, Yourgene said the strong growth across all regional segments demonstrates the company's diversified geographic base.
Despite the disruptions caused by the spread of COVID-19, customers in Europe are continuing to operate as normal, albeit with some slight timing delays if and where there are localised staffing or logistics issues.
The integration of the French distribution business is also progressing to plan.
The core South East Asian markets have so far been very successful in containing the virus and avoiding restrictive practices which might have otherwise inhibited business there.
Travel disruption has had an impact on the launch in the US, where Yourgene does not have local teams in place yet, and while the firm is recording its first revenues in this key market, it does expect further orders to be fulfilled in the new financial year.
Revenues by product showed that global sales of non-invasive prenatal testing (NIPT) products and services grew at 29% and this is while UK and Europe customers wait to transition to Yourgene's Illumina-based IONA test, for which it is awaiting regulatory approval during the first quarter of the new financial year.
Preparations for the product launch are well advanced and will commence as soon as regulatory approval is obtained and COVID-19 restrictions permit.
During the year to March 31, 2020, the business successfully broadened its portfolio beyond NIPT with 22% of sales now derived from reproductive health products and 17% derived from the company's rapidly growing oncology and research services activities in Asia.
While the impact of COVID-19 in the final quarter was a major challenge, the company still delivered a strong end to the year.
It says it has in place robust systems to continue to operate efficiently and to provide customers with world-leading molecular diagnostic solutions and services.
In addition, as announced on March 25, the company signed a contract manufacturing agreement with Novacyt SA to support the production of COVID-19 diagnostic tests developed by Primerdesign, Novacyt's molecular diagnostics division.
The contribution from this partnership has started to crystallise in the new financial year with the first shipments now successfully completed.
Chief executive Lyn Rees said: "I am delighted with the performance of our business over the year, both in terms of the organic growth and through contributions from acquisitions.
"Despite the COVID-19 crisis we continue to execute on our strategy of broadening our product mix and international reach, and we are proud to be supporting the global manufacturing efforts for COVID-19 diagnostic tests from our state-of-the-art facilities in Manchester.
"The group remains well funded to achieve its objectives and we are confident that our business remains robust going into the new financial year.
"In our view the challenging global situation has put into focus, more than ever, the need for reliable and accurate diagnostic testing and Yourgene is well positioned to make a significant contribution."
US financial group Stifel issued a 'buy' call on Yourgene's shares after today's update.
In its latest research note, Stifel said: "Yourgene's revenues grew 86% in FY20 (12 months to 31 March) to £16.6m, just shy of our £16.9m target, which would have been met and exceeded but for £0.4m of orders in March that fell into FY21 due to COVID-19 transport restrictions.
"Within this, organic growth was very strong at 36%, and growth was consistent across all regions and product offerings. Core NIPT revenues were up 29% to £10.1m, even while the majority of UK and European customers wait to transition to the Illumina-based IONA test, with regulatory approval due in 2Q20.
"So far, COVID-19 appears to be having a limited impact on the business, having been well prepared and the first shipments to support Novacyt's COVID-19 diagnostic tests have now been made.
"We believe FY20 was a transformational year for a business that is well positioned for the future. Buy."