Cautious welcome for government's SME support fund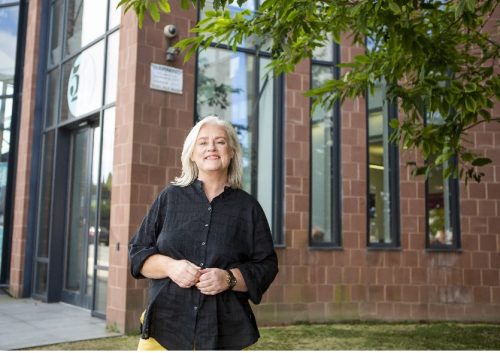 Chancellor Rishi Sunak has pledged £1.25bn to help start-up businesses from going to the wall during the coronavirus pandemic.
The Government has announced a Future Fund for start-ups, worth £250m, in partnership with the British Business Bank, the Government's economic development bank.
The scheme, announced today (April 20), will be launched in May and run until the end of September.
It will allow UK-registered companies that have raised at least £250,000 in equity investment the past five years to receive loans of £125,000 to £5m, provided they can find matching private investment.
However, interest on the loans will be at least eight per cent, which will be payable after three years.
There is also the opportunity for the bridging finance to convert into shares if a borrower can secure funding equal to the Government loan.
Launching the scheme, the chancellor said: "Our start-ups and businesses driving research and development are one of our great economic strengths, and will help power our growth out of the coronavirus crisis.
"This new, world-leading fund will mean they can access the capital they need at this difficult time, ensuring dynamic, fast-growing firms across all sectors will be able to continue to create new ideas and spread prosperity."
However, the scheme has been welcomed with a measure of caution.
Maggie O'Carroll, chief executive of The Women's Organisation, the Liverpool-based charity and social enterprise which has helped thousands of SMEs get off the ground, said: "This package of support is positive news for Britain's start-ups, particularly those which are not yet profitable, and is welcome recognition of the importance of those young businesses which are driving innovation across the country and shaping the future business landscape.
"We would caution that the requirement for business to secure match funding from private investors could prove to be a potential barrier to accessing the fund, due to the natural element of risk associated with untested start-ups.
"For this reason, appraisers who are market-savvy should not rely on the numbers alone.
"There needs to be a more fluid approach to assessing the future potential of businesses to succeed and, more importantly, grow into enterprises of real substance."
She added: "The scheme needs to be localised to ensure that businesses can connect with investment and support locally.
"Business support programmes, like Enterprise Hub here in the Liverpool City Region, have so far been critical in making sure businesses of all sizes have the tools, resources, and knowledge to weather the current crisis.
"Speed is critical here. We must now see the roll-out of a straightforward application and approval process for this scheme to be truly impactful."