People on the Move: Tritax Symmetry; Boohoo; Black Cat Building Consultancy; Duff & Phelps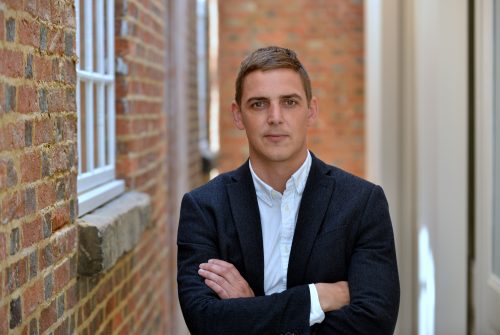 Tritax Symmetry, the dedicated logistics developer of Tritax Big Box REIT, has announced the promotion of Matt Claxton to planning director.
Matt, joined the company's Manchester office two years ago from GVA (now Avison Young), and has since led on major planning applications including Symmetry Park, Wigan, Symmetry Park, Darlington, and other strategic and infrastructure projects across the North.
Matt works with the wider development team in Manchester, as well as the planning team in Tritax Symmetry's office Northampton where two other planning directors are based: Jonathan Dawes and Sinead Turnbull.
Andrew Dickman, director at Tritax Symmetry, said: "The scale of the sites we are involved in means that we require specialists with the highest level of expertise and attention to detail.
"Matt has been instrumental in bringing sites through the planning process in a considered way and is an invaluable member of the team."
Matt said: "We currently have 3,900 acres in our portfolio and, having already successfully achieved planning for over 9.5 million sq ft of B8 logistics space, we are now working on obtaining a planning consent for a further 36.9 million sq ft on the remainder of the sites.
"I'm looking forward to playing a key role in the company's future property development portfolio."
::
Online fashion retailer Boohoo has announced the appointment of a new non-executive director.
Kath Smith will join the board of the Manchester-based group on May 1.
She is currently a non-executive director of Bury-based JD Sports Fashion.
In addition, Sara Murray has advised the board of Boohoo of her intention to step down as a non-executive director.
Sara chairs the company's momination committee and is the senior independent director.
Brian Small, deputy chairman, will be appointed to these positions with effect from April 22.
Group executive chairman Mahmud Kamani said: "I am delighted to welcome Kath to the company.
"Her commercial insight will be a great asset to the board and the business as it continues to develop and grow.
"We are looking forward to working with her.
"On behalf of the board, I would like to thank Sara for her positive contribution to the company and in particular for her role as senior independent director and her stewardship of the nomination committee.
"Sara's expertise has been invaluable to the board and the company throughout her four-year tenure, during which Boohoo has experienced a period of significant growth and expansion."
::
Manchester-based Black Cat Building Consultancy has appointed another director, Matt Garwood, in its Bristol office.
Matt brings around 20 years of commercial property experience having previously worked at Tuffin Ferraby Taylor, Alder King and, until recently, CS2.
He is a member of the Association of Project Management (MAPM) and a Chartered Building Surveyor (MRICS).
He brings significant experience of commercial construction projects, technical due diligence and dilapidations, having worked across all sectors.
Matt said: "It is exciting to be joining such an enthusiastic and experienced team of surveyors.
"Black Cat's rapid expansion in the South West market, and wider growth in London and Manchester, is surely testament to the way staff are proactively encouraged to engage with their work.
"Many organisations claim to be 'different', but Black Cat truly advocate a mould-breaking approach. Offering a professional yet relaxed, open and personable ethos aligns well with my preferred way of working, so it is a hugely motivating environment.
"In my experience, a genuinely motivated, positive, outward looking team is one that delivers the best results for its clients.
"I look forward to working closely with the existing team in Bristol and across the business to continue cultivating this mind set, contributing to the sustainable growth of the business, and offering clients a best-in-class service on a local and national level."
Oliver Folkes, director in Bristol, said: "We are thrilled to have secured someone of Matt's calibre to join our rapidly-growing team. We have been fortunate to have won a number of larger project management instructions over the last year and, given his track record in this area, we identified Matt as being ideal to strengthen and develop this service line.
"Matt's expertise also covers the full range of building surveying disciplines and this will be invaluable in serving our clients' varied needs."
Black Cat is currently project managing upwards of £42m of active instructions around the UK and is currently engaged on around £28m of dilapidations claims, acting for landlords and occupiers.
Its market presence now extends to a team of 21 operating from offices in Manchester, Bristol and London, and it is continuing to expand as it approaches its fifth year in business, despite the wider challenges in the market at this time.
::
Business advisor Duff & Phelps has appointed Joanne Wright as managing director and leader of the firm's UK personal insolvency team, further strengthening its restructuring advisory practice.
Wright, who is based in Manchester, joins with more than 30 years of experience in the insolvency industry, with the past 20 years spent specialising in personal insolvency. She joins from Begbies Traynor where she was a partner, working in its business rescue and recovery practice.
She has extensive experience in debt negotiation, advising and implementing bespoke voluntary arrangements and undertaking complex investigative bankruptcy matters. Her experience also extends to dealing with insolvent deceased estates.
Joanne said: "Joining Duff & Phelps is a tremendously exciting move for me.
"I look forward to establishing the firm's centre of excellence for personal insolvency in the UK, based out of the Duff & Phelps Manchester office and working alongside a team of experts to provide a comprehensive offering to the UK market."
David Whitehouse, managing director and head of UK restructuring advisory, said: "We are delighted that Joanne has joined Duff & Phelps.
"Her extensive knowledge and experience will be an invaluable asset for the restructuring advisory practice and wider firm due to her detailed understanding of the challenges faced within the personal insolvency sector.
"Her focus will also further enhance and deepen our ongoing relationships with professional services firms such as accountants and lawyers looking for expert guidance in this field."
With a Bachelor of Laws from Lancaster University, Wright is a UK licensed insolvency practitioner, a fellow of R3, and is a former council member of the Insolvency Practitioners Association and the Personal Insolvency Committee.