Sports nutrition group raises £4.5m with share placing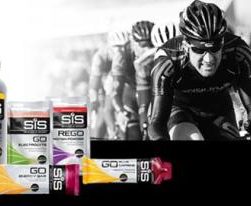 Sports nutrition group Science in Sport has raised £4.5m through a new share placing to improve its balance sheet to help it through the current coronavirus crisis.
The AIM-listed premium performance nutrition company serving elite athletes, sports enthusiasts and the gym lifestyle community, said it has been impacted by the effects of the pandemic.
It said all its directors – John Clarke, Stephen Moon, James Simpson, Roger Mather and Tim Wright – intend to take part in the issue, agreeing to purchase around £150,000-worth of shares each.
The new shares are expected to be admitting on AIM no later than April 27.
Sport in Science, which has a base in Nelson, East Lancashire, said it made a strong start in the first quarter of 2020, with revenue up 12%, year-on-year.
By March 31, it had a net cash position of £4m.
Following the worldwide outbreak of coronavirus the company announced on March 18, that preparations for the ongoing disruption caused by COVID-19 were under way and included measures such as buying sensitive raw materials with several months cover of certain raw materials secured, safeguarding the company's supply chain operations with its Nelson manufacturing and E-Commerce fulfilment sites, and its two third-party logistics operations, being isolated from each other, and remote working for commercial and operational staff.
Since the end of March and into April, the company's trading, in common with the broader sector, has experienced a significant decline as the outbreak of COVID-19 has impacted sales across its UK retail and export channels in particular, but with online sales affected to a much lower degree.
To combat the expected reduction in revenue the company has introduced cost saving measures for the current financial year including a reduction in marketing spend by £4.7m and a reduction in overheads by £3.1m, which includes a £1.9m payroll saving through a headcount freeze, cancelled bonuses and a 10% salary reduction for all board members and all employees, with the exception of lower paid staff.
This reduction is currently planned for the remainder of 2020.
Science in Sport also plans on implementing further cash saving measures including a reduction in working capital and furloughing a certain number of staff.
Notwithstanding these challenges, the company said it remains committed to its long-term growth plans through continued investment in brand equity, science-led product innovation, and its E-Commerce business, together with expansion in international markets.
And while the company will continue to streamline the business model where possible, the net proceeds of the fundraising will be used to strengthen the balance sheet with a view to providing sufficient liquidity and flexibility to allow the company to manage through, and beyond, the period of expected and continuing disruption.
Assuming gross proceeds of around £4.5m from the fundraising, the company believes it would have sufficient working capital on a COVID-19-related downside scenario to enable it to emerge from the current crisis in a strengthened financial position, enable it to invest in its proven high-growth strategy, and to continue to take market share in the £11bn global sports nutrition market.
The company has conducted a number of scenario analyses which model the impact of COVID-19 on revenues for the remainder of the current financial year and into fiscal year 2021.
In the most pessimistic scenario, absent the gross proceeds of the fundraising, the company said it would be broadly cash neutral by the end of December 2020.
If required, the company has also identified a further round of potential additional cash savings which are not currently assumed to be required in its downside scenario.
It said these could be utilised if absolutely necessary, but would result in a significantly reduced ability to deliver on its growth strategy.
In addition, to provide further flexibility, the company has also been exploring with its lending bank, HSBC, a flexible debt facility to be put in place alongside its existing £500,000 overdraft facility, which is currently in place until the end of September 2020.
While the board is confident about the long-term prospects for the company, it anticipates that COVID-19 will continue to have an impact on its business throughout much of 2020.