SMEs in plea for councils to follow London lead and ease grants process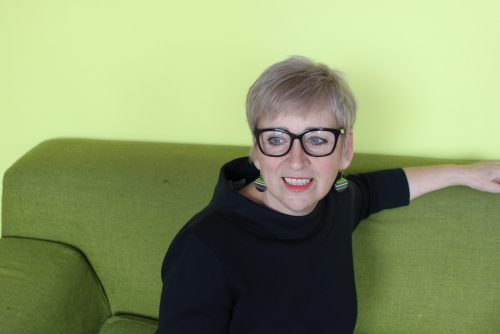 Liverpool businesses have issued a plea for local authorities in the region to match their London counterparts and make it easier to qualify for vital grant aid.
Thousands of small firms across the country are missing out on up to £25,000 in government grants because of how they pay their business rates.
But this is not the case for businesses based in the City of London council area after the authority this week committed to include firms which do not pay their rates directly to their local authority who have so far been missing out on coronavirus business support grant funding due to current government guidance.
Liverpool charity and social enterprise, The Women's Organisation, says the government's guidance means some SMEs, such as those in serviced office spaces and within their tenancy agreement pay a contribution to shared business where one ratable value is applied to the whole building, are excluded from the scheme.
The capital's Local Authority is also ensuring that businesses which have not yet successfully applied or qualified for Small Business Rate Relief (SBRR) will be accepted for the schemes, providing they fit the basic grants criteria.
In another important move, it has also confirmed that payments will be retrospective and made directly to the small businesses, and not their landlords.
City of London Council Member Peter Dunphy, who made representations to secure the commitment for City businesses, points out that this move was made through the council's own jurisdiction and that it would be down to each local authority as to whether they follow suit.
Business leaders in the Liverpool City Region have praised this provision put in place to protect London businesses, and want to see this support replicated here in the North West.
The Women's Organisation, together with leaders from across the UK, are lobbying government to ensure that serviced office tenants who pay their business rates through landlords can access the grant funding, just as they can in London.
It has already submitted its key concerns and recommendations to the Secretary of State for Business, Energy and Industrial Strategy, with support from Kim Johnson, the Labour MP for Liverpool Riverside.
Maggie O'Carroll, The Women's Organisation chief executive, said: "By tying the eligibility of these grants to the Business Rate relief schemes, there are unintended consequences which will result in legitimate small businesses that are contributing to the economy through the tax system not being supported through the scheme, as was originally envisaged by the Chancellor.
"This gap must be addressed as a matter of urgency, as successful and viable businesses are struggling to survive in the interim.
"We have been working directly with a number of government departments to inform them of the feedback we have received from the local business community and have made a number of specific asks from them which are key to addressing this issue.
"We hope to see these fundamental issues addressed, as has been done in London, as soon as possible here in the North West and nationally to protect SMEs, incomes and jobs."
Creative economist Erika Rushton said: "The impact of this business rates failure is not just felt by individual businesses, but on whole ecosystems which have been instrumental in creating jobs and value which will also be critical to the economy's recovery.
"Take, for example, a creative community at Islington Mill in Salford which is home to 150 enterprises.
"They will be lucky to get £10,000 to share, rather than the £1.5m they would have received had they required tenants to pay their own rates.
"Another example in Liverpool is Make CIC, which accommodates 70 enterprises, where some tenants will receive the full £10,000 to sustain their businesses, while those in the studio next door will get nothing because it wasn't rated in the same way, or in time, with a loss across their three venues of over £1m."
She added: "Let's not allow an unintended consequence of providing business assistance through an historic rates system destroy the very companies that are already proven to deliver both economic and social recovery."