£60m turnover construction firm appoints administrators following winding-up order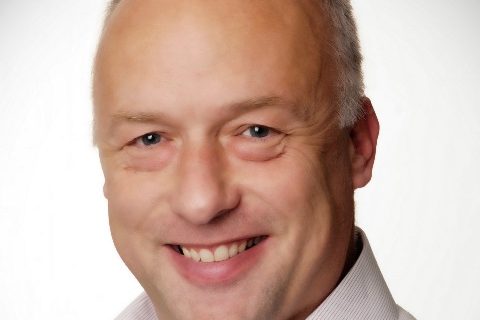 Skelmersdale-based building firm Construction Partnership UK (CPUK) has fallen into administration following a winding-up order.
The business, which voluntarily shut down its nine live construction sites at the start of the coronavirus lockdown to protect its employees and sub-contractors, appointed administrators following a hearing in Manchester High Court last Friday, April 24.
Steven Muncaster and Sarah Bell of Duff & Phelps were appointed joint administrators of Construction Partnership UK on April 24.
Steven Muncaster said: "CPUK has come under increasing pressure over the past 12 months due to a combination of factors including an increasingly competitive market and raw material price increases.
"The company exhausted all options in terms of finding a solution to the current financial issues, caused by a combination of problem contracts and bad debts.
"The combined effect of these, coupled with the uncertain outlook for the construction industry in the wake of the coronavirus pandemic, has caused a drain on the company's cash reserves and it had no other option but to appoint administrators."
Due to the current and ongoing coronavirus pandemic, the business temporarily ceased to trade, and all staff were placed on furlough leave by the company prior to the administration.
The employees will remain on furlough leave and the joint administrators are now looking at a sale of the business and assets of the company as a going concern.
CPUK had recently managed to build what was probably its strongest order book since its foundation in 2000, worth a total of £98m.
However, one of its biggest contracts collapsed earlier this year.
The Rise was a £40m mixed use scheme which aimed to transform a derelict Liverpool site in Low Hill into 146 student flats and 286 private apartments.
CPUK won a £23.4m contract to build the seven-storey scheme.
But work on the site stopped last November, and in February this year the scheme was put into administration following the collapse into administration of its lender Amicus plc.
When CPUK won the contract for The Rise, in January 2019, it revealed that its order book, at the time, stood at £98m across a dozen major projects, eight of which were repeat business from previous clients.
Steve Burke, CPUK managing director, said: "We are delighted to be back working in Liverpool and to have secured the largest contract in our 18-year history is something special.
"Liverpool is a city of opportunity right now and as a local business we are proud to be a part of its exciting future.
"There are more than a dozen major schemes in the development pipeline worth more than £14bn, including a new police headquarters, a cruise liner terminal and a hotel in the (former) Liverpool Echo newspaper building, plus major residential works like The Rise.
"This contract represented a quick negotiation with the client to get on site as soon as possible and this is a vindication of the hard work all the team at CPUK has put in over the years.
"More than 80% of our work is either negotiated or repeat business from previous clients."
CPUK's previous two projects in Liverpool were the £9.1m contract to build 52,5000 sq ft of retail for Home Bargains owner TJ Morris near Liverpool John Lennon Airport, and the £6.5m office to residential conversion of No. 2 Moorfields into 136 studio apartments for developer Miler Services in 2016.
Last July CPUK won a £12m contract to build a riverfront apartment scheme in Salford.
The company was contracted to build The Waterhouse, 86 high specification apartments on the River Irwell with river views into the heart of Manchester across the water.
The firm had recently completed a £2.3m project to transform redundant council offices in Chorlton for Manchester developer, Retail Property Investments, bringing the 1960s building in Manchester Road back to life with a mixed-use scheme of three retail units and 22 apartments.
CPUK Group boasted an annual turnover of £60m.