Coronavirus business round-up: Latest news across the North West

A North West accountancy and business advisory firm has hailed a government scheme to keep people in their jobs after being asked to make claims on behalf of 300 businesses in its first week.
In just its first couple of days, MHA Moore and Smalley processed more than 1,000 individual claims as part of the Government's Coronavirus Job Retention Scheme (CJRS) and expects to support businesses to make claims for thousands more employees over the coming days.
Following the announcement of the furlough scheme in late March – allowing employers to ask staff to temporarily stop work, and then make a separate grant for 80% of regular wages – HMRC opened the CJRS claim process last Monday, April 20.
Adam Parton, partner at MHA Moore and Smalley, believes the scheme has worked smoothly so far. He said: "This is possibly the Government's most valuable business support programme of all time, and the system has been far more robust than people first envisaged, especially because the claims calculation can be complicated when you have different types of employees working different hours and contract types.
"This scheme really has been a godsend and without it many more workers would have already been made permanently redundant. I would urge all businesses to make the most of this scheme while it's available."
The government has made the Coronavirus Job Retention Scheme (CJRS) available until the end of June at the earliest.
It could allow an employer to claim back 80% of an employee's wages up to £2,500 a month, plus any employer National Insurance and pension contributions.
As furlough is a contractual arrangement, employers should review their employee contracts and take legal advice where appropriate, as well as keep full evidence of the process.
::
Equilibrium Financial Planning recently donated more than £15,000 to local charities and community groups in the wake of the COVID-19 crisis.
Now, the Cheshire-based wealth management firm has engaged a philanthropy adviser and charity impact and governance specialist to augment its donation strategy throughout the pandemic, to ensure it is reaching charities and organisations that need assistance most.
Andrew Evans is a former charity leader, grant-maker, trustee and fundraiser who founded 'Think Philanthropy' in 2019.
This followed a long career in the third sector, which included a stint as director of development at National Museums Liverpool.
Equilibrium founder Colin Lawson will be working closely with Andrew to identify which local charities require the most support and how exactly the financial planning company can assist them.
Colin said: "Whilst the needs of our clients remain our priority during this time, the team and I have really been struck by the predicament that charities have found themselves in as a result of COVID-19.
"With the general public in lockdown and many people facing financial uncertainty, donations have plummeted, and crucial volunteers have depleted in numbers. Supporting third sector organisations has always been vital to us – but now, it feels more important than ever."
Andrew said: "Many charities, especially in the medical, welfare and social care sectors, are facing both increased demand for their services and significant declines in income – public donations, the largest source of income for charities in the UK is down approximately 48%.
"Charities are unlikely to be able to use government loans to support digital changes to allow home working, because they have no realistic expectation of being able to repay those funds after the crisis.
"The range of charities now needing additional support from donors is enormous, and it's inspiring to see a company like Equilibrium stick its head above the parapet and work to take decisive action."
Andrew and Colin have already identified a slew of charities close to where Equilibrium is based – in Wilmslow with an additional office in – that require immediate assistance.
These include homelessness charity Barnabus, which Equilibrium intends to donate £5,000 to in order to pay for 1,000 hot meals; care workers' mental health support charity Pure Insight, which it will donate £5,000 to for food, cookware, and basic furniture; and Stockport Without Abuse.
The domestic abuse charity has seen a surge in helpline calls since the onset of COVID-19, and Equilibrium's donation of £5,000 will help increase cover for its helpline as well as support more than 20 families looking to escape domestic abuse.
This latest tranche of CSR activity will take Equilibrium's COVID-19 charitable donations to in excess of £30,000.
::
Older callers and those self-isolating alone want to stay on the line for longer when calling businesses during lockdown, reports Moneypenny, whose 750 PAs handle phone calls for thousands of businesses nationwide.
A recent survey shows that a third of UK companies are being swamped by calls and the company's call data shows that average length of calls has increased by as much as 93% during recent lockdown weeks, depending on industry sector.
This seems to be due to the increase in small talk with the PAs, either because callers have more time on their hands, or because they are lonely in lockdown and crave human contact.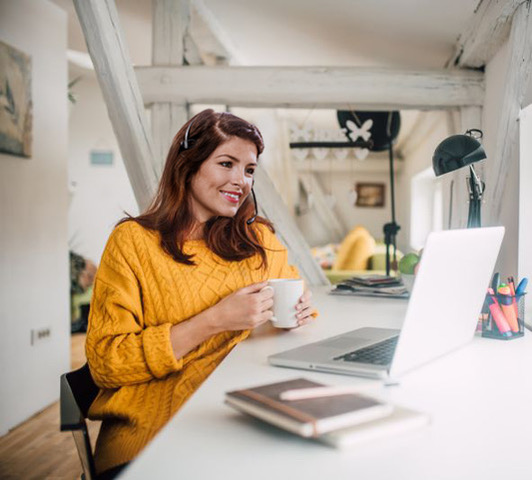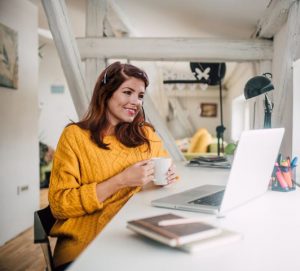 A Moneypenny PA said: "The amount of small talk has definitely increased.
"I noticed a particular increase in elderly callers wanting to chat, a few have said to me that I'm the only person they have spoken to in days, which is absolutely heart-breaking."
There has also been a change in the types of calls received with an increase of calls to legal firms from customers focused on wills, will writing and seeking advice on divorce becoming more prominent.
Callers to estate agents are trying to gain more information on listed properties rather than directly arranging viewing due to the restriction places on the property market.
Joanna Swash, chief executive of Wrexham-based Moneypenny, said: "43% of UK businesses say phone calls are more important than ever before due to the lockdown and have now increased in length, not generally through frustration and anger from callers, but by the simple need to have human contact and a friendly interchange during this difficult time.
"There really is a sense that we are all in this together and we encourage our PAs to do everything they can to help callers who may be worried, frustrated and frightened or who simply want to talk to someone."
::
A Liverpool firm has secured funding to develop a digital solution to support young people's mental health during the COVID-19 crisis.
Chanua was one of 18 selected from more than 1,600 businesses throughout the UK which applied to receive funding from the NHSX TechForce19 Challenge.
NHSX challenged businesses to develop digital innovations to help vulnerable and isolated people at home during the coronavirus outbreak.
Chanua is based at Liverpool Science Park and provides programmes to help young people, including Neuro Champions which uses games and technology to teach young people about how their brains work.
Their latest innovation is Neuro Love, an online platform to help young people in care to manage anxiety and low mood while staying connected socially.
The Neurolove.org website enables young people to book one-to-one sessions to chat directly with mentors and therapists and reduce feelings of loneliness.
It also features resources and tips to help youngsters manage their emotional and mental health, from group therapy and creative classes to fitness and relaxation exercises.
The company has been supported by the Innovation Agency, the Academic Health Science Network for the North West Coast which helps businesses with products which improve healthcare.
Chanua has been working with Liverpool City Council Virtual Schools Head and Targeted Services for Young People Team on a solution for supporting isolated young people who are living in care or being supported by a child protection plan – and the funding from Techforce19 will accelerate its development.
Chanua chief executive, Naomi Mwasambili, said: "Young people in care are often not provided the support and love they need and deserve. Some staff work tirelessly to provide them with the nurturing they deserve, but often this can fall short.
"Pre-lockdown, we approached our collaborators as we felt that there was an imminent situation that needed a solution.
"The TechForce19 fund allows us to develop this further and evaluate it more robustly.
"We are really happy, we have been working in this area for years and we are used to rapid turnaround and agile working, so the opportunity to create something that can have a positive impact on young people and be part of a rapid innovation process is fantastic."
Chanua will receive £25,000, plus support, from the Innovation Agency to launch the new website.
Lorna Green, director of enterprise and growth at the Innovation Agency, said: "The TechForce19 challenge has harnessed some of the incredible talent we have in our tech sector to help the most vulnerable during these difficult times.
"Neuro Love is a brilliant platform which gives young people the tools they need to look after their mental health and stay connected during isolation.
"Our commercial team is delighted to support Chanua to pilot and deploy this digital solution to the youngsters who need it most in Merseyside."