People on the Move: Pick My Pad Estate Agency; Rochdale Development Agency; Williamson & Croft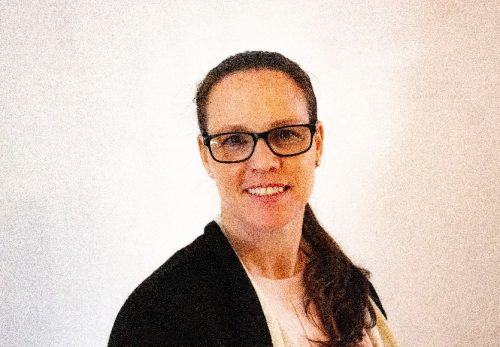 Bolton-based Pick My Pad Estate Agency has recruited a new property manager, Lisa McNamara, who will manage the day-to-day operations from the office in Walkden.
She will be supported by Istra Clemence, who will join as the branch administrator, though her arrival has been delayed by the ongoing coronavirus situation.
Lisa has a background in residential and tourist properties, as well as HMOs, in both Portugal and the UK.
She has been managing properties for more than 20 years. She prides herself on her leadership and problem solving abilities, and it is hoped that her business acumen and commercial awareness will allow the company to thrive.
Experienced branch manager Daniella Ryan moves to a new sales role and will work closely with Sean Casey, sales and valuations manager, to expand the client and property portfolio.
Their target is to grow their property management portfolio to 250 properties during 2020.
Tanya Jackson, group operations manager with parent business Mistoria, will help with the overall management of the back office functions and day-to-day operations.
::
Rochdale Development Agency (RDA) has announced that distinguished economist Paul Ormerod will be the organisation's next chairman after the retirement of Chris Gilmartin.
Paul has been the president of Rochdale Hornets Rugby League club since 2009. He studied at Cambridge and Oxford and is a visiting professor at University College London.
He is the author of several influential books including Why Most Things Fail, named Business Book of the Year for 2006 by BusinessWeek magazine. He is currently a partner at economics consultancy Volterra Partners.
Paul said: "As a proud Rochdalian I'm delighted to be named as RDA chairman.
"The RDA has done a brilliant job over a long period in delivering successful regeneration projects and promoting the economic wellbeing of the borough.
"I hope my own experience will help the RDA to shape the future economic prosperity of Rochdale through promoting innovation and re-shaping the image of what the town does. These are key to the delivery of inward investment, physical development and the creation of new jobs."
Cllr John Blundell, Rochdale Council cabinet member for regeneration, business, skills and employment, and RDA board member, said: "It's testament to the reputation of the RDA that someone with Paul's standing is willing to take on the job as chairman.
"Paul brings a wealth of knowledge, experience and contacts to the role. His appointment is really exciting news for the economic development of the borough."
John also paid tribute to outgoing chairman Chris Gilmartin: "Chris has been on the board of the RDA for nearly 20 years, including the last two as chair, and has helped deliver projects including the redevelopment of Middleton town centre, the development of Kingsway Business Park and the completion of phase one of the Rochdale Riverside retail and leisure scheme.
"We'd like to thank him for the tireless work he has done to make Rochdale a better place in this time."
Chris Gilmartin, former managing director of Heywood-based Gilwood Fabricators, said: "It's been an honour and a privilege to be on the RDA's board all these years and I am looking forward to seeing so many of the projects we have worked on come to fruition.
"In particular, I look forward to the development of a new business park at South Heywood, which will be a major contributor to the local economy in the next few years. I wish Paul the best of luck in his new role."
::
Manchester-based Williamson & Croft has announce that Tor Stringfellow has joined the business as audit and assurance partner.
Tor will head up the audit department providing audit and assurance services to a wide range of businesses throughout the region.
He will also play an integral role in developing and growing the firm into an established and well-recognised audit provider within the region.
He brings with him 15 years of experience having qualified at a London-based firm before moving on to what is now known as RSM.
More recently, he was partner at Manchester-based accountancy practice Jack Ross where he provided audit and other advisory services to his portfolio of clients.
Williamson & Croft has seen exceptional growth over the past few years with a significant rise in the number of client wins and the appointment of Tor will allow the firm to provide key audit and assurance services to clients.
The firm has also invested significantly in its workforce to maintain a high-quality service and develop resource for the new audit and assurance service line.
Tor Stringfellow said: "Williamson & Croft have achieved so much over the previous few years and at an exciting time in the audit market due to the audit reforms.
"We are anticipating that the reforms will create an exceptional opportunity for Williamson & Croft Audit.
"I am delighted to head up this business unit and become part of a wider team with ambitious growth objectives and look forward to assisting businesses with a variety of audit and assurance-related requirements.
"The team and I share the same principles and aspirations and I look forward to working with them."
Daniel Moon, partner at Williamson & Croft, said: "The firm is delighted to welcome Tor to the business and look forward to him growing the audit business with similar successes to our other service lines.
"He has joined us at an important juncture as the audit market continues to evolve, new opportunities are becoming frequent and business owners are looking at their approach to audit and added value when selecting their auditors.
"Tor has experience across a wide range of industries and his extensive knowledge and excellent track record will ensure we can continue to meet the requirements of our clients and capitalise on future opportunities.
"Even in these difficult times for businesses across the country, we are continuing to invest in our people and our business and I'm confident that we can play a significant role in supporting our clients through the current circumstances and in the future."