Plastics business warns shareholders to expect a small pre-tax loss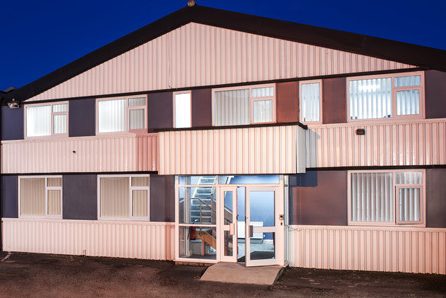 X

Register for free to receive latest news stories direct to your inbox
Register
Coral Products, the Haydock-based plastic goods manufacturer, expects to report a small pre-tax loss for the year to April 30, it announced today.
In a trading update, the business said that on sales of around £22.3m, compared with £24.7m for 2019, it anticipates a small loss before taxation and intangibles for the full year, and a small drop in EBITDA.
It revealed that plans to sell and lease back its Haydock base are on hold due to the current coronavirus lockdown, however, it is confident the business can survive this period of uncertainty.
Coral said its unaudited annual results were marginally affected by the COVID-19 pandemic in March, but a significant impact was noted in April.
During the month it said overall group sales reached 70% of the pre-COVID-19 average.
Its injection and blow moulding arm attained 90% of sales compared with the previous average, while food packaging attained a 60% sales level, as did its extrusions business. The nozzles, sprays and caps operation hit 40% of sales, compared with previous levels.
Today's update said the firm is planning for a medium-term level return of demand as a group of around 65% of pre COVID-19 levels, though the mix may vary.
It said a good example is Global One Pak, which is reliant on Chinese imports, where management has moved quickly to change product mix and negotiated new supply terms with customers and suppliers resulting in a record order intake during late April 2020 for delivery from August 2020 and well into 2021.
As the restrictions on the general populace are eased, Coral said it believes there will be improved demand for its food packaging operations.
However, it said that with the uncertainty remaining from the current pandemic it feels unable, with any confidence, to offer guidance for financial performance for the new financial year to April 30, 2021.
The business said that, where appropriate, it has taken advantage of government support, including the payroll protection furlough scheme as well as VAT deferral.
It has also negotiated a three-year Coronavirus Business Interruption Loan for £1m, with a seven-month capital repayment holiday, at an interest rate of 4.5% over base, 12 months interest-free, which was received into its account on May 13.
Where possible, staff who remain on the payroll have been encouraged to work from home, while all staff members and the board have taken a 20% salary cut for April and May, which may continue, subject to review.
The board has also negotiated capital holidays ranging from three to six months with the majority of its asset finance and other lenders.
The sale and leaseback of the company property is now on hold until the crisis has passed, but Coral says it expects to realise sale proceeds in excess of the property's £2.5m book value. It said the property carries a bank loan of £1.75m.
Today's statement said: "The actions taken by the board, the continuing resilience of our employees and in the absence of any future government mandated shutdown, give us confidence that we have the means to come through this current crisis.
"The board recognise its responsibility to provide safe and healthy working conditions to all of the company's stakeholders and will work to ensure such conditions are forefront when we return to more normal working conditions.
"We will continue to monitor the performance of our group and the economic circumstances in general as this crisis unfolds. We will provide updates to the market as appropriate."