Coronavirus business update: Latest news across the North West
Business is carefully, and slowly, returning at one of Rossendale's largest employers which furloughed staff at the start of the lockdown.
Kitchen, bedroom and bathroom manufacturer J and J Ormerod, based in Bacup, now has a skeleton staff of 40 working in the various premises across Rossendale as orders are now able to be completed and delivered.
On Tuesday the company's showroom, Rossendale Interiors in Newchurch Road, Stacksteads, re-opened, but for appointments only.
Joint managing director, Stephen Greenhalgh, said: "JJO usually buzzes with energy and activity, so it's been eerie walking around an empty factory for eight weeks.
"I've had many messages from staff eager to get back to work – it's great that staff are so keen to return. I'd also like to pay tribute to some of the staff who were first to return when we opened for collection of orders only.
"However, while the re-opening of the showroom is great news, I do think there will be many bumps in the road before JJO returns fully to normal."
Retail manager, Sharon Mawdesley, said: "I am glad that things are starting to move, but we are conscious that we need to be really, really careful.
"Everywhere has had a deep clean and we will only be having one member of staff in the showroom and they will only be seeing clients who have booked an appointment."
Every care was taken to ensure that customers who were having work carried out on their homes were not left with kitchens they could not use when the lockdown became imminent.
Sharon said: "We did have a number of installations in process when lockdown happened, but were able to do temporary fixes and now we will be able to return and finish the jobs off. We never left anyone without a useable kitchen."
::
Young people from across Cheshire and Warrington are using their time in lockdown to gain careers inspiration, meet employers and learn more about the different career pathways open to them as part of an initiative led by Cheshire and Warrington LEP's Pledge team.
The successful launch of the innovative Pledge Learn Live at 11am broadcasts has seen more than 15,000 young people join so far.
This success was quickly harnessed with the team delivering a careers day with Penketh High School, where 1,571 students attended the one-day event on May 6.
Now the Cheshire and Warrington Pledge has launched an online careers festival called 'Paving the Way' which will opened online on May 19.
Already, 45 secondary schools, special schools and colleges from across Cheshire and Warrington have signed up for the festival, which is running all this week, and more are expected.
In addition to schools, any young person, parents and carers, as well as teachers, can join the festival which will have more than 50 employers taking part.
Attendees, who will join online, will experience a day in the life of industries ranging from food and agriculture to law and finance and can join sessions giving top tips for a successful university application, becoming an apprentice, and what is college life really like, alongside a wide range of activities to develop industry knowledge and skills.
Clare Hayward, chair of Cheshire and Warrington LEP, said: "I'm delighted that our online careers support has been so well received.
"Our aim is to help students feel informed and confident in making learning and careers decisions. Businesses and schools have really embraced the opportunity to provide careers inspiration, with young people engaging with the Learn Live sessions in their thousands.
"It's fantastic to see what can be achieved."
Pave the Way Careers Festival has been developed in response to the huge success of the Learn Live @ 11am broadcasts, taking place every Tuesday and Thursday.
More than 15,000 young people have joined the sessions to hear from businesses, including Network Rail, Driveworks and United Utilities.
Attendees have heard the latest industry news from a range of sectors, found out more about pathways into business, and are challenged to conduct further research or skills development after the live session has finished.
They can also ask questions directly to the employers.
The Learn Live @ 11am sessions will continue to run through to July, even as lockdown restrictions are eased.
Ian Musgrove, futures coordinator at Penketh High School, said: "At Penketh High School we have clear aspirations for all our students. We are driving for academic success, whilst ensuring student's also have opportunities to develop holistically and, therefore, increasing the life chances of our students beyond Penketh High School.
"The virtual careers day, supported by The Pledge, enabled our young people to have the opportunity to engage with employers, experts and further education institutions. The platform made it possible to connect to our students during this difficult time, and also create a safe interactive experience via the chat function on Learn Live."
Pledge lead, Trevor Langston, added: "The success of the Learn Live at 11am has led The Pledge team to continue to look at new ways of delivering careers inspiration.
"We're working on a Pledge COVID-19 response week, starting on June 1, which will be a week-long event to learn more about the way in which businesses have operated during the crisis, giving insights in to how employees have adapted and roles have changed, and how local companies have supported the national effort to beat the virus."
::
Cheshire East Council has cancelled its Pride in the Park event, which was due to take place in Queens Park, Crewe on September 12.
Government restrictions on hosting large outdoor public events continue to be in place, and many other Pride events across the county, including Chester, Congleton and Macclesfield, have also been cancelled this year.
The council's Pride event was originally scheduled for Saturday, June 20, and it was hoped that it would be possible to host the event in September, when the event was rescheduled back in March.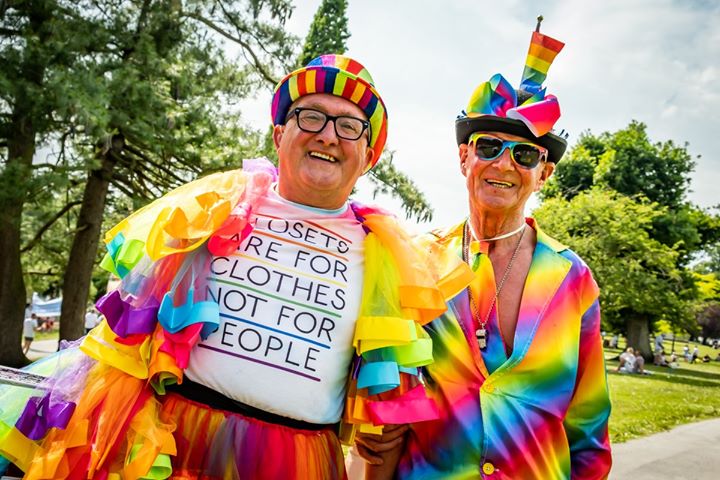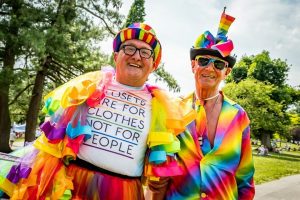 Cllr Jill Rhodes, Cheshire East Council cabinet member for public health and corporate services, said: "It is with genuine regret that we have made the decision to cancel our event.
"I appreciate that this news will come as a big disappointment to many people, but our first priority must always be the safety of the public, and with that in mind, this is the only sensible course of action that we can take.
"I am convinced that Pride in the Park will come back even bigger and better next year, but for now, I'd like to say a big thank you to all our sponsors, acts and the LGBT+ community in Cheshire East for their support and patience. We sincerely hope that we will have the opportunity of working with you again in 2021."
The council is currently putting together an exciting programme of music, competitions and other content for a virtual Pride event with dates to be agreed.
Pride in the Park will return to Queens Park, Crewe, as a live outdoor event on Saturday June 19, 2021. Further updates will be shared at www.prideinthepark.com