Coronavirus business update: Latest news across the North West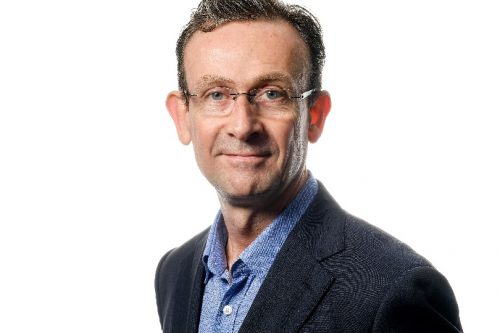 Fusion21, the Knowsley-based procurement organisation and social enterprise, has donated a further £100,000 to support the fight against coronavirus.
The North Liverpool organisation made the donation through its foundation to the National Emergencies Trust (NET).
It has highlighted the National Emergencies Trust due to the fact it works with 46 Local Community Foundations (LCFs) across the UK. The LCFs then distribute the funding via their established community networks during domestic disasters.
The National Emergencies Trust is well positioned as a national intermediary and the fund is administered by the British Red Cross.
The trust was originally established in response to the Manchester Arena bombing attack and the Grenfell Tower tragedy in recognition of the need for a national organisation to coordinate emergency funding in times of domestic disaster.
Fusion21 chair, Chris Murray, said: "We are pleased to support the National Emergencies Trust whose national foundation coverage has a strong representation in the areas where Fusion21 is active.
"The donation will support the foundations during the pandemic and also help to build their resilience as we start to move towards the recovery phase."
One of the key aims of the Fusion21 Foundation is to create a positive and sustainable social impact in the communities they work in, across the UK.
John Herriman, CEO, National Emergencies Trust, said: "Thanks to incredibly generous donations such as the one from Fusion21, communities across the UK are benefiting from the National Emergencies Trust Coronavirus Appeal.
"Since our launch in March, we have distributed more than £30m, which supports more than 4,000 grassroots charities getting help to vulnerable people at their time of greatest need. This wouldn't be possible without everyone's ongoing support."
Fusion21 announced its initial £100,000 donation on May 11. Recipients were the Charities Aid Foundation (CAF) and the Coronavirus Emergency Fund.
::
Crewe-based Qualkem Brands has delivered more than £18,000-worth of its revolutionary non-alcohol based sanitiser spray to care homes and hospices in Cheshire and Staffordshire.
Electrosan is scientifically stabilised electrically modified water and is proven to kill 99.9999% of germs, including COVID-19 and similar enveloped viruses, most within 12 seconds.
During the early stages of the UK COVID-19 crisis, Qualkem Brands, scaled up production to meet a 200% increase in demand from the NHS, dentists, care companies and industrial buyers.
But owners of the family business also wanted to recognise the sacrifices made and risks taken by care workers.
In recent days, they have delivered nearly 2,500 bottles of Electrosan free of charge to Quality Care Commission-approved care homes in the Crewe, Nantwich and Sandbach areas, together with a delivery to the Donna Louise Children's Hospice, Stoke-on-Trent.
A special delivery was made to Parkhouse Care Home and Mews, Sandbach, where Rachael Anketell-Clifford, a director of the company, was able to see her grandfather George Frazer, aged 99, while delivering Electrosan. Rachael was accompanied by her dad, Robert, who founded the company in 1971.
Managing director, Ivan Anketell-Clifford, said: "We launched our Electrosan Sanitiser Spray into the leisure sector as a handy sanitiser for campers and caravanners with little fanfare last Summer. Demand has gone through the roof due to the COVID-19 crisis, something that we could never have predicted.
"We're a family business and all our staff live in the East Cheshire area and we, therefore, all wanted to give something back to the care homes who have been battling with this deadly virus."
Electrosan is stabilised hypochlorous, an electrically-modified water, replicating a human body's own natural antiseptic to fight infection. The hypochlorous process was discovered as long ago as 1834 and has been used in many applications, including to treat soldiers' wounds during WWI.
::
Healthy Investment, the mutually-owned provider of savings and investments based in Bury, has donated £500 to Porch Boxes, a local food bank.
The charity has seen demand for its crisis packs more than double since the beginning of the COVID-19 lockdown.
Healthy Investment is a friendly society that provides savings and investments to more than 110,000 members, who are also its owners.
It traces its history back to the religiously-inspired temperance movement of the early 19th century and has been an advocate of ethical investment for more than 180 years.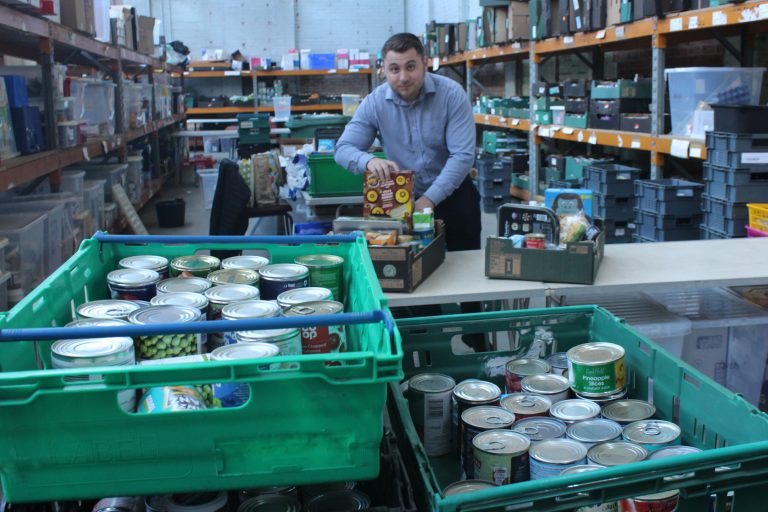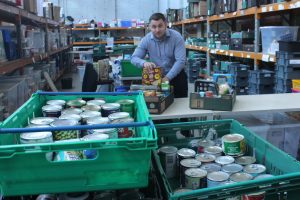 Porch Boxes operates from premises in Bury's Radcliffe neighbourhood. It collects donations of non-perishable goods and toiletries which are distributed to vulnerable households around the borough by a range of partner organisations.
Peter Green, chief executive of Healthy Investment, said: "Food banks are feeling even more pressure on their resources as they try to meet the huge increase in demand for their services caused by the coronavirus outbreak. Porch Boxes is a local charity we have supported in the past and we are pleased to be able to do so again at a time of such great need.
"Hopefully things will start to return to normal soon, but until then we know that a lot of families in the communities around our office are struggling and need some extra help during these difficult times. Our members trust us to invest their money in an ethical way and I am sure they would also approve of us supporting such a worthy cause on their behalf."
Julia Rowlands, chair of Porch Boxes, said: "We are extremely grateful to Healthy Investment for their generous donation which comes at a time when there has been a huge increase in demand for our assistance. We have delivered more than 1,300 food parcels to the local community in the last six weeks alone, which is more than double the number we would usually expect to provide."