People on the Move: Countryside; Equilibrium Financial Planning; MHA Moore and Smalley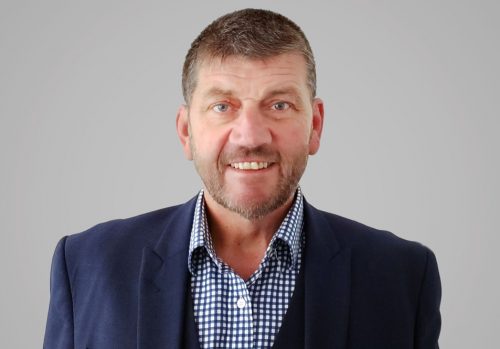 Countryside, the mixed-tenure developer specialising in placemaking and regeneration, has appointed a new managing director for its Manchester and Cheshire East partnerships division.
Gordon Innes will be heading up a workforce of 120 people and overseeing 20 live developments from the company's Northern HQ in Birchwood Park, Warrington.
With more than 30-years' experience in the construction industry, Gordon started his career as a quantity surveyor and has worked for numerous national housebuilders and construction companies.
He said: "It is an interesting and challenging time to be joining a new company, but there were some real standout factors that attracted me to the role with Countryside.
"These included its recently-awarded HBF Five Star Home Builder status and its investment in offsite construction, which is critical to delivering quality and productivity improvements in the industry.
"I'm excited to be joining the fastest growing housebuilder in the UK. I look forward to helping restart construction across the region in a safe and controlled way whilst upholding the exemplary standards already set."
Ian Kelley, chief executive, Partnerships North, Countryside, said: "Gordon has an excellent pedigree within the housebuilding sector and we are delighted to welcome him to our team. In addition to dealing with the current COVID-19 challenges, he will play a core role in driving growth within the business as we continue to develop new partnerships with local councils and housing associations."
::
Equilibrium Financial Planning has announced the creation of its 'client advisory board', a steering group of clients who will provide feedback and insight to help inform the company's strategies for both client care and overall business growth.
The independent financial adviser, based in Wilmslow, has sought structured feedback from its clients as it continues to expand, which it will utilise to calibrate its service.
The board will meet three times per year, with the pilot session having taken place earlier in 2020.
The sessions will make up a key part of Equilibrium's ongoing governance and growth plans, as the business transitions into being a larger firm.
Debbie Jukes, head of client care at Equilibrium, said: "Transitioning into a bigger firm means that we'll be more visible and take on more clients. It's imperative that people feel confident in the level of governance we have – there's certain things we can't get wrong.
"The client advisory board is intended to be a litmus test – we'll be looking to find out why clients came on board and what they value about Equilibrium, then we can look to evolve our service proposition off the back of that."
Equilibrium has brought on external facilitator Andrew Carroll to chair the sessions to ensure they remain as impartial as possible and results are unbiased.
Andrew studied economics at Oxford University and, following a stint at a management consultancy firm, is now an independent consultant, a lecturer at the Institute of Directors, and an experienced public and private sector board member.
"I'd like to take this opportunity to thank everyone who participated – we felt very privileged to have such a knowledgeable and informed group of people give up their time to share their experiences with us," added Debbie.
"The feedback and insights that we gathered proved to be both reassuring and valuable, but also provided some food for thought.
"At future meetings we expect to talk more about our strategy, our value propositions, the changes in our markets and the global developments that will drive innovation in how we operate.
"Our plan is to hold three meetings per year, with a couple of different groups of up to 10 clients in each. There will be a few representatives from Equilibrium at the sessions, depending upon the topics we expect to discuss."
The wealth management firm, which was formed in 1995, is currently undergoing a period of planned, sustained growth in line with its 2021 Vivid Vision, its growth plan which sets out ambitions to have £1.4bn assets under management (AUM) and be the largest independent financial advice firm in Cheshire.
January 2020 saw Equilibrium hit £1bn AUM for the first time in the company's history, as well as a record turnover level of £9.46m. In February this year, it was also named for the fourth consecutive year in the top 10 of the Sunday Times' Best Companies to Work For list, as well as receiving a special award for employee wellbeing.
The company is headquartered in Cheshire, with an additional office in Chester.
::
A local accountancy expert has been appointed chairman of an influential network of firms specialising in the medical sector.
Deborah Wood, partner at MHA Moore and Smalley, was announced as chairman of the Association of Independent Specialist Medical Accountants (AISMA) on May 18.
AISMA is a network of UK accountancy firms specialising in the medical and healthcare sector which share knowledge, liaise with a number of government departments on key medical accountancy issues, and promote the benefits of quality accountancy to doctors and medical practices.
Deborah has been involved with AISMA since it was established in 1995 and previously held the role of vice chair.
She said: "It has been a pleasure to work with, and on behalf of, AISMA over the past 25 years and I'm looking forward to what the next 25 hold for the organisation.
"As chairman, I would like to ensure that we continue developing the excellent relationships we have built with the British Medical Association, HMRC, NHS Pensions, NHS England/NHS Improvement, PCSE and their respective bodies and representatives in Scotland, Wales and Northern Ireland.
"This will allow us to represent the views of all clients of AISMA member firms for the long term sustainability of general practice and to promote the benefits of having high-quality, highly knowledgeable specialist accountants and advisors available to work with GPs and their practices.
"A key area of my role in AISMA to date has been to support the training needs of our member firms and I am keen to ensure this hugely beneficial programme continues."
Deborah is resident partner at MHA Moore and Smalley's Blackpool office and leads the firm's specialist healthcare services department. She is also chairman of the Moore and Smalley partnership.
Using her expertise, she has led AISMA's representation of the sector on a range of key issues, particularly relating to the complexities of the NHS pension scheme.
This has included responding to government consultations regarding the pension tax charge implications of annual allowance taper rules which were finally addressed in the last Budget.