People on the Move: Open Media; The Mistoria Group; Velocity; Tower Grange Finance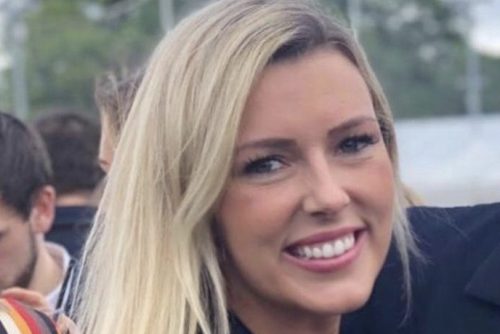 Liverpool-based Open Media has appointed Meg Ledger as its new account director.
Ledger joins with seven years of experience in the out of home advertising industry and will be responsible for developing new business relationships and nurturing sales.
As an experienced OOH professional, Meg will be bringing valued and beneficial industry knowledge and skills to the fast-growing media owner.
Ledger will be based in London full time, alongside national sales director Fiona Ravlic. With a strong London presence, alongside the core team in Liverpool, Open Media is on track to exceed its own rapid growth rate in 2019.
Meg's out of home expertise means the company is set to enjoy another period of growth in the second half of this year.
She said: "I'm so thrilled to join the team at Open Media. Having worked specialist side for seven years, I'm excited to explore life as a media owner working across the various agencies and specialists in London.
"I look forward to continuing to build the profile and drive growth for Open Media, as they have a fantastic portfolio of sites with exciting growth plans.
"Whilst it's been a challenging time for out of home as an industry, having been significantly impacted by the COVID-19 pandemic, the channel is uniquely placed to come back stronger than ever."
Managing director, Mike Smith, said: "The addition of Meg is a huge step forward for Open Media, she brings a vast amount of knowledge and experience to the team. We are excited to have Meg with us to help build and tighten our relationships with agencies and specialist within the London market."
Open Media said it will continue to move forward with its growth plan rolling out in second-tier cities across the UK, as well as building a small, but impactful, D48 network nationwide.
It says the acquisition of these new sites, plus new additions to the team, will ensure Open Media will continue with a period of growth, following the COVID-19 outbreak.
::
As lockdown restrictions are eased across England, and estate agents begin to reopen in a bid to get the UK housing market restarted, North West property investment company The Mistoria Group has promoted Tanya Jackson to group operations manager following her exceptional performance for the business.
Tanya first joined the group in January, 2016 as a lettings assistant.
During her time at the company she has seen rapid career growth. She was first promoted to assistant branch manager and then branch manager, before recently taking up her new position.
She said: "My responsibilities have steadily grown as I've progressed through the company and I'm amazed at how much I've learnt. I feel honoured to have been promoted again and see it as a fantastic opportunity to really demonstrate what I'm capable of.
"The past few months have been particularly challenging for the company but I hope that as business gradually returns to normal we can drive it forward to new heights."
During her time at the company Tanya has become ARLA-qualified, following extensive training and numerous exams. She is now also only one exam away from achieving NAEA qualification.
Mish Liyanage, Mistoria Group chief executive, said: "Tanya's achievements in the four-and-a-half years she's been with the group have been nothing short of exceptional.
"I am incredibly proud of her development in such a short period of time. She is an excellent example of what Mistoria is all about: giving opportunities to hard working and ambitious individuals and helping them to achieve their true potential.
"I look forward to continuing to work with Tanya as we strive to increase the number of properties under management to 2,000 within a three-year timeframe. I truly believe Tanya will be a driving force in making this a reality."
::
Velocity, the Burnley-based supplier of advanced composite material kits to the aerospace market, has appointed James Eastbury as customer programmes director.
The new role has been created as part of the company's strategic growth plan which is focused on building trusted long-term customer relationships by delivering operationally-efficient and cost-reducing product, coupled with outstanding supply chain management.
James will lead a team of technically-skilled programme managers and new business engineers in developing and executing comprehensive multi-level plans of engagement with identified customers.
He will be responsible for the expansion of Velocity's revenue, with existing customers and new customers/territories.
James has more than 10 years' experience in the aerospace division of Solvay Composite Materials, the advanced materials and specialty chemicals company, where he held a number of roles, most notably as key account manager for Airbus.
Velocity chief executive, Jon Bridges, said: "The impact of the COVID-19 pandemic on the industry is placing more pressure on manufacturers to reduce costs and further streamline their operations.
"This is the essence of Velocity's customer proposition and the company has the resources, the advanced technology, and the processes to assist and accelerate customer cost reductions, whilst improving the quality and efficiency of their production processes.
"Our comprehensive supply chain management solution, which minimises inventory levels, the risk of raw material life expiry/obsolescence and, therefore, reduction in working capital, is an additional benefit to our kit supply service, and further reduces the costs and risk of our customers.
"James' experience of both composites and managing blue chip accounts such as Airbus, a major customer of Velocity, is a perfect fit, as we drive to inform customers of the benefits of working with Velocity and continue to build our customer base by reducing the cost of aircraft manufacture, contribute to carbon reduction and reduce material waste by creating supply chain efficiencies."
::
Liverpool-based private equity and development funder Tower Grange Finance has made two senior non-executive appointments to its board.
Michael Prince, formerly regional managing partner for law firm DLA Piper, and Dan Morton, formerly partner at accountants Lonsdale & Marsh, join the board as the company gears up for the opportunities that emerge from lockdown.
tephen Sullivan, of Tower Grange, said: "Both Michael and Dan are hugely experienced corporate advisors and deal makers with an outstanding reputation in regional and national business circles.
"They bring a depth of knowledge, insight and practical experience that will be invaluable as we scale up the business in response to new opportunities."
Prince believes the economy's emergence from lockdown will present a wide range of investment and lending opportunities as entrepreneurs get back to work.
He said: "Entrepreneurs don't sit still. They don't stop working or seeking opportunities just because things have got tougher.
"They look for new angles and new sources of funding and I can bring my experience of guiding ambitious businesses to bear as Tower Grange responds to the growth in demand this is generating."
Dan Morton says the firm is well-placed to support the region's businesses, given the strength of its board's corporate network.
"Collectively, the board combines diverse backgrounds, giving it complementary corporate networks that are feeding through to demand for loans and equity from a wide range of sectors. The activity levels we are seeing now augur well for the UK economy."
Tower Grange Finance provides equity and debt finance to property developers and the wider corporate market.
Recent deals include equity funding for industrial energy provider OnSite Energy and technology security provider Spriteguard.