Heat treatment group aims to cut 700 jobs in COVID-19 restructuring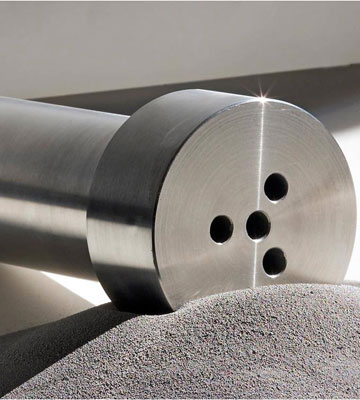 Macclesfield-based Bodycote is to axe 700 staff in response to a downturn in business during the coronavirus pandemic.
The group, which is the world's largest provider of heat treatments and specialist thermal processing services, revealed the move in a trading update covering the four-month period to April 30 and ahead of its 67th annual general meeting at mid-day today.
It said its pre-COVID-19 restructuring plan announced in March focused on its Classical Heat Treatment activities in Western Europe.
With the onset of the COVID-19 pandemic, this restructuring plan has been extended in both scale and geography.
Manning levels have been permanently reduced at facilities where the level of business is not expected to return to previous levels in the medium to longer term.
Some facilities are being eliminated, with equipment redeployed to other sites.
Overall, the production capacity in the group will be largely unaffected, but will be situated where there is greater long term demand and where it can be more efficiently utilised.
It said the restructuring activities under way will reduce full-time employees by more than 700 – some 13% of total headcount.
Together with savings in infrastructure from closed plants, around £45m of annualised costs will be permanently eliminated from the business.
Savings from the restructuring programme will be realised progressively through 2020, with most being completed by year-end and the full annualised savings in place from the second quarter of 2021.
The cash cost of the expanded restructuring programme is now expected to be around £25m, versus the £15m estimate announced at the full year results.
The restructuring activity is designed to right-size the business so it can emerge from the current downturn in a strong position, with good, sustainable profitability and cash flow generation, as well as healthy margins and returns.
Bodycote has also looked to contain costs by a further temporary reduction in full-time employees and careful management of ongoing expenditure on utilities, consumables and other overheads.
The current level of cost containment measures represents savings of around £7m per month, which is over and above that achieved so far through the restructuring programme.
Today's statement said that, with £80m currently drawn on its facility, the group has £170m of facility headroom, having recently agreed an extension until 2025 to its revolving credit facility on favourable terms, which reflect its credit strength.
The group also has cash in hand of more than £40m.
Commenting on its trading levels, Bodycote said activity was relatively normal through to the third week of March with the exception of China, where there was significant disruption in February with business since returning to pre-COVID-19 levels.
From the third week of March, the business outside of China has been severely impacted by COVID-related lockdowns across a wide variety of geographies.
In terms of its market sectors, since the COVID-19 related crisis has taken hold, it has seen the biggest immediate impact in its automotive and civil aerospace businesses, as many original equipment manufacturers have had extended production halts. Bodycote said its diversification by market sector and geography has been a benefit.
Total Group revenue for the first four months was 12% lower at £216m – down 11% at constant currency and 13% excluding the impact of acquisitions. The month of April experienced constant currency revenues 30% lower than in April last year – 35% lower, excluding the impact of acquisitions.
Looking ahead, the group said it has moved rapidly to adjust its cost base in response to lower demand deriving from the COVID-19 crisis.
Today's statement said: "Based on what we have seen to date, we are confident that the restructuring and cost reduction actions we are taking should enable us to operate profitably through the downturn and that we will emerge stronger as end markets recover."