People on the Move: Eversheds Surtherland; CFG Law; Gas Tag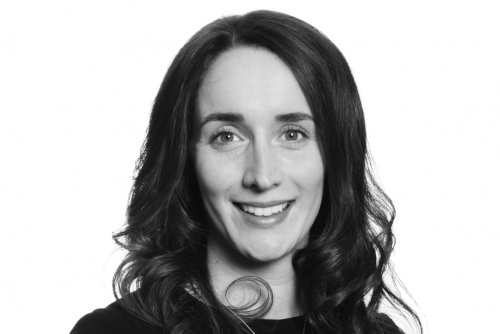 Global law firm Eversheds Sutherland has announced four promotions to partner in its Manchester office for 2020: Lizzy Tindall, corporate; Robert Gray, employment; Phil Duignan, commercial dispute resolution; and Claire Randall-Smith, litigation construction.
In total, Eversheds Sutherland promoted 38 new partners across the UK, Europe, Asia and South African networks this year, with 16 partner promotions in the company commercial practice group, nine in litigation and disputes, five in real estate and seven in human resources.
A total of 16 of these promotions are female which is in line with Eversheds Sutherland's goal to achieve 30% female representation at partner level by 2021.
Michael Clavell-Bate, senior office partner, Manchester, said: "We congratulate our hugely talented colleagues on their promotions to the firm's partnership.
"We are currently operating in a uniquely challenging global environment, but I know that Lizzy, Robert, Phil and Claire will continue to deliver excellence in client service as they take this significant step in their careers.
"With our Manchester team also scheduled to move to a new office early next year, we are in an exciting new phase in our global growth story."
Lizzy Tindall advises clients on a broad spectrum of corporate matters, specialising in private equity and M&A transactions.
Recent experience includes advising the Co-Operative Bank on its £157m disposal of a subsidiary property holding company, Urban Splash on its joint venture with Sekisui House and Homes England, H2 Equity Partners on its investments into NRS Healthcare, and on its subsequent sale, Search Recruitment, Cadogan Tate and Aquilant, Sovereign Capital on its investments into Utility Bidder and Premier Park and NorthEdge on its take private of Catalis.
Robert Gray advises employers across a full range of contentious and non-contentious issues, including redundancy and restructuring, TUPE, collective and trade union issues, senior terminations, discrimination and equality issues, employment-related DPA/FOIA issues, 'atypical' working models and whistleblowing.
Robert has a strong focus on the education sector and acts for a number of national and international education providers.
Phil Duignan specialises in acting in high value and complex litigation, and has particular expertise in advising on shareholder disputes, warranty claims, professional negligence actions, contractual disputes, procurement matters and both the bringing of and responding to applications for injunctive relief.
He has extensive expertise in acting in business protection litigation and is highly experienced in advising on taking urgent action to enforce employer's rights and protect sensitive confidential information, and also defending employees and businesses in respect of the same. Phil is ranked as an Acritas Star Lawyer and as a Rising Star' for commercial litigation in the Legal 500.
Claire Randall-Smith is a construction litigator specialising in the resolution and avoidance of high value, technically complex, construction and engineering disputes with experience of litigation, adjudication, mediation, domestic and international arbitration. Claire acts for employers, contractors, and sub-contractors across a wide range of projects, including large-scale infrastructure projects, energy and utility projects.
::
Serious injury business CFG Law announces the recruitment of three new members of its team, including two partners, and the launch of a new Court of Protection team in the latest stage of its expansion plans.
The news is the latest advance for CFG, which has agreed new partnerships with core charities, promoted three members of the team and successfully concluded its Investors in People accreditation process, securing the Gold standard, since moving to a 100% digital working model two months ago.
Experienced Court of Protection specialist David Hilton joins CFG on June 8, to launch a new private client team for the business, adding to the well-respected existing legal services supporting people who have sustained brain and spinal cord injuries.
David, who joins from Bromleys as a partner, will use his experience in Court of Protection, deputyship and power of attorney work to build a private client team at CFG to offer further services to its existing and new clients and their families.
He will be joined by specialist serious injury solicitor Matthew Evans, who also joins as a partner, from GLP.
Matthew, an APIL-accredited senior litigator, brings experience from a 22-year legal career to date in handling complex brain injury and fatality cases, as well as a significant track record in criminal injuries cases.
The trio of new recruits is completed by associate solicitor Phil Cooper, who joined the business this month from Slater and Gordon, one of more than 30 recruits to have become part of the growing CFG team in the past 12 months.
Chief executive Richard Clark said: "This is more positive news for us and a clear statement of our intent to keep on growing and developing our business during these extraordinary times in which we currently find ourselves.
"Bringing David to our business will enable us to help more people affected by injury and offer a broader range of services. Our new private client service, including Court of Protection experience, is something our clients and core partners will benefit from and will augment our award-winning client first service."
David said: "CFG is a firm which shares my values and belief in client service and this is a great opportunity to build a new team in an exciting business committed to doing things differently and helping those affected by brain and spinal injury."
Matthew said: "I'm delighted to be joining CFG, which is a business notable for the different way it supports seriously injured people and their families. I'm really looking forward to adding my experience to the depth of talent and knowledge already within the team."
As well as achieving Gold standard accreditation from Investors in People in April, along with a health and wellbeing accreditation, CFG has recruited more than 30 people in the past 12 months, driven a rise in new business, as well as opening its second office in Spring Gardens in Manchester city centre, adding to its first office in Cheadle.
::
A Liverpool-based technology company is continuing to grow despite the current challenges, with new contracts, staff, and two product launches taking place in the past few weeks.
Gas Tag has welcomed two new staff to its team. Rebecca Edwards has joined the company as project manager and will support the company with its new product launches.
The tech company has also bolstered its development team with Luke Davies joining as test lead.
The firm, which develops safety and compliance software for landlords and housing providers, has won eight new contracts across the UK and is pushing forward with the implementation of its revolutionary software in a number of other housing providers it signed up earlier in the year.
Thanks to its use of cloud-based technology, the team has been able to work remotely despite the current global challenges and without any impact on the organisation or its clients' day-to-day operations.
Instead, the tech company has actively looked at how it could use its products to further support the housing sector as it adapts to a new challenging environment.
One of the initiatives was a new free-to-use tool that enables landlords and housing providers to simply monitor and manage incidents where they have been unable to access a property to carry out repairs due to the resident self-isolating.
John Roche, chief operating officer, said: "Despite facing unprecedented challenges, the last two months have been some of the busiest months for the company.
"Work in homes has needed to continue to operate to ensure the safety of tenants and so we have worked hard to help our clients and develop products that can adapt to the new processes that many providers are having to implement."
Gas Tag's new clients include Loreburn Housing Association, West Lancashire Borough Council, Brunts Charity, Your Housing Group, and Grove Housing Association.