Financial services group anticipating 'challenging' conditions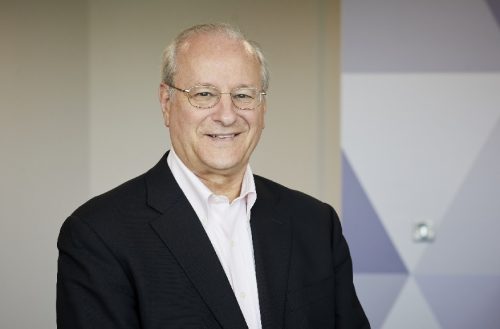 Together Financial Services said it is preparing to move to the 'next normal' after the impact of the coronavirus on financial markets.
Announcing results for the third quarter, to March 31, today, the Cheadle-based specialist mortgage and secured loan providers said it had been impacted by the pandemic and expects trading contitions to be "challenging".
Interest receivable and similar income for the period was £100.1m, compared with £86.3m in the same period last year.
However, the underlying pre-tax profit was £13.9m against £31.4m the previous year.
The average monthly loan originations of £160.8m was down 5.2% compared with quarter ended 31 March 2019 (Q3'19: £169.7m) and down 21.9% from quarter ended 31 December '19 (Q2'20: £205.8m) including reduced lending in March of £130m.
The group loan book reached £4.3bn, up 24.4% compared with 31 March '19 (£3.5bn) and up 3.9% compared with 31 December '19 (£4.2bn).
Underlying EBITDA of £48.5m, compared with £61.9m in Q3'19 and £71.6m in Q2'20, due mainly to the increase in impairment charges.
Group chairman Mike McTighe said: "The COVID-19 pandemic has had an enormous impact on economies across the globe.
"In addition to providing mortgage payment holidays to around 17% of the group's customers by value and redeploying and retraining colleagues to help with increased customer call volumes, we also temporarily paused accepting new loan applications as we prioritised supporting our existing customers and re-assessed our pipeline against tighter lending criteria.
"We also took additional, prudent measures on commencement of the lockdown to preserve capital and liquidity and to enhance our financial flexibility, including our parent holding company paying the interest on our Senior PIK Toggle Notes as payment in kind."
He said: "The disruption resulting from the coronavirus pandemic has had an adverse impact on an otherwise strong quarter.
"Average monthly lending reduced by 5.2% compared with the same period last year, as we moved quickly to adopt more conservative underwriting requirements and reduced origination levels, and underlying profit before tax was 55.8% lower at £13.9m as our credit impairment charge increased substantially to reflect a deterioration in the macroeconomic outlook due to COVID-19.
"However, since March, cash inflows from repayments and redemptions have been better than we had prudently expected and, due to the measures we have taken to preserve liquidity, our total accessible liquidity increased from £81m at 31st March to £126m at 22nd May.
"In addition we have also agreed with our funding partners, and in line with the Government guidance, to treat customers requiring forbearance due to COVID-19 separately to our normal forbearance arrangements."
He added: "While it is too early to reliably estimate the full economic impact of COVID-19, we expect the remainder of 2020 to be challenging.
"The gradual easing of the national lockdown will not signal a return to the 'old normal' but rather the first stage of moving towards the 'next normal' with an expected significant increase in the number of borrowers who require support from specialist lenders.
"With a resilient business model proven through several economic cycles, a diversified funding structure and robust levels of liquidity, we believe Together will emerge from this crisis well placed to support our customers and to play our part in supporting the UK's economic recovery."