"We want all, not either or" – the battle cry for infrastructure investment in the North

How to do you tackle kick-starting an economy after a crisis such as the current pandemic and how can infrastructure play its part?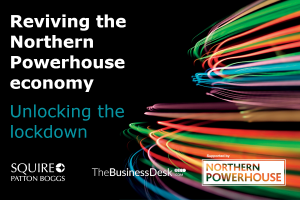 The answer according to James Wharton, former Northern Powerhouse minister and now a senior advisor in Squire Patton Boggs' European Public Policy Practice, is not to stop spending on infrastructure.
Speaking at a recent webinar held by TheBusinessDesk.com in partnership with Squire Patton Boggs, he said: "I suppose we're all Keynesians now. If you have a difficult economic period, it's probably not the time to turn the spending taps off.
Adding: "I think we're going to see a continued desire by the government to invest in big projects in infrastructure and in things that grow the economy."
Wharton alongside other panellists all shared the view that continued investment in infrastructure in the North would be needed to deliver the economic growth required to support the country's recovery.
The Government has already shown its willingness and ambition, with the Department for Transport recently pledging over £74m to build for the future including emergency active travel grants for new cycling and walking lanes. The Department has also announced a preferred route announce for the £1bn road link upgrade across the North from Teeside to Cumbria – a key regional link that helps to connect Glasgow and Edinburgh with Leeds, Sheffield and beyond.
But, what does this mean for the future of high-speed rail in the North – after all it's been a contentious topic. During the recent webinar some attendees suggested it would be better to scrap HS2 in favour of investing in other projects and put the point to the panel.
Eve Roodhouse, chief officer, economic development at Leeds City Council cautioned against that approach saying we need to stop assuming "that you can only spend on one project". She added that "too often in the North we sort of settle and say it's either or. Rather than saying actually we wish to continue with HS2, but we also need to be working on all the other projects that are going to help us recover."
Tom Bridges, director, cities advisory at Arup also echoed Roodhouse emphasising the importance of improving connectivity between city regions which equate to around "6 million people and around 3 million jobs – which is around 10% of UK plc" yet it is limited by an average speed of 36 miles per hour.
Bridges added: "We've got to invest in our infrastructure and HS2 is about capacity, and it's about connectivity, and it's about connecting cities, much more than it is about speed."
Ben Still, managing director of West Yorkshire Combined Authority highlighted earlier this year that HS2 is not a nice to have but necessary as our current system isn't comparable with most European city connectivity. He said: " Our [The UK's] failing was that it wasn't built 20 years ago."
Still is also keen to emphasised that alongside HS2 and similar to Bridge's assertion of connecting cities through high speed rail, there is a need the full version of Northern Powerhouse rail – which is focused on better connectivity between the major metropolitan areas in the north, not just Leeds and Manchester.
However, the infrastructure we'll need to carry us out of this crisis goes beyond transport. Connectivity today means more than planes, trains and automobiles. A fast and stable internet connection is now as crucial to a business' success as any other amenity. Debbie Bestwick, CEO of Team 17 which has operations in Wakefield and Manchester but works with partners across the world said: "It's [the internet] an essential need, it's like gas, electricity, water and hopefully the government starts to see its importance. Our business would have massively struggled without the internet [during this crisis]. It's a key vital point, and so hopefully coming out of this we will start to look at what are our new real essential requirements for people out there now."
For cities in the North which are centres for digital and technology businesses there has been a lot of focus on improving connectivity over recent years. In Manchester local full fibre network funds from the Department of Culture Media and Sport are being used increase full fibre coverage in the city from circa 2% in 2019 to around 25% by 2022.
In fact councils are looking at how they can leverage their own assets with the private sector to increase the roll out rate of full fibre.
In March Leeds City Council did just that, signing a £20.3 million partnership with BT to bring fibre to its estate including schools, NHS sites and many council houses. At the time Tom Riordan CBE, chief executive of the council said: "We are committed to combating the digital divide experienced across the city, and recognise the importance of getting the right technology and infrastructure in achieving this. We are therefore pleased to announce our collaboration with BT today, with plans of a wide-reaching, future-proofed 5G eco-system to improve digital connectivity.
But the challenges to the economy don't stop with Covid-19. Following the UK leaving the EU in January, the Government currently has until the end of year to implement new trading agreements before the current transition period ends.
Wharton believes that the government of the day, will be interested in "developing the new economy of the future" for post Covid, post Brexit and as he puts it "post whatever our relationship with China is going to look like".
But how do they do that?
In February, the government announced plans to create up to 10 free ports across the UK, with the aim of "boosting economic activity across the country and ensuring that towns, cities and regions can begin to benefit from the opportunities of leaving the EU."
While the concept is currently out for consultation, no one yet knows how Covid-19 could impact the future, but the role free ports were hoped to play as national hubs for global trade and investment, regeneration and job creation, is likely to be more important than ever.
Speaking at the launch of the consultation, Rishi Sunak, then chief secretary to the Treasury, now Chancellor said: "Free ports will unleash the potential in our proud historic ports, boosting and regenerating communities across the UK as we level up."
In fact the economic impact of freeports in the North is tremendous, with the Liverpool stating that it could add £739m to the economy each year and create up to 12,000 jobs, if the port there was designated a free port.
Henri Murison director of Northern Powerhouse Partnership, backed the concept saying: "We have a number of international gateways across the Northern Powerhouse, from the Humber to the Mersey, the river Tees to Barrow, that could benefit from incentivised status to attract industry."
However, he also highlighted that investing in one type of infrastructure was not enough and that there must be a connected approach to deliver the real economic benefit.
Adding: "Across the North, our ports should be trading goods from Europe to North America and vice versa, if only our rail links across the Pennines in particular were up to it.
"If the government can enhance these links through delivering promised capacity, there is a case for linking these trade flows to specific sectors and the detail for this network of free ports that connect together will be presented as a detailed case in response to the consultation."
So what is the future of infrastructure investment in the North post-Covid?
Similar to Wharton's assertions at the start, Matthew Kirk, former UK Ambassador to Finland and an international affairs advisor in Squire Patton Boggs' Public Policy International Practice, concluded: "Government will put a big emphasis on infrastructure investment and the idea of infrastructure investment across the North is clearly a critical part of that."
The onus, however, is on the North and its people to put forward and back ambitious projects that can transform the region into a real powerhouse of UK plc. according to Murison. He explained that although the narrative was originally George Osborne's the concept of the Northern Powerhouse is now owned by "us here in the north" and the government therefore isn't going to be able to decide if its political 'levelling up' project – "constitutes enough to achieve that Northern Powerhouse vision of a rebalanced economy." Ultimately that will be down to us all.
---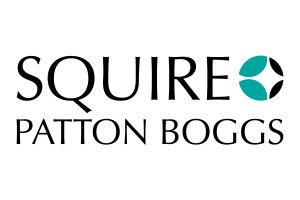 This article is part of the Reviving the Northern Powerhouse economy series, in partnership with Squire Patton Boggs.
Check out the other articles in the series.
Visit TheBusinessDesk.com's YouTube channel at https://www.youtube.com/c/thebusinessdesktv to replay the webinars and watch the clips of senior business figures analysing the Northern economy.