Wigan Athletic under new ownership after deal goes through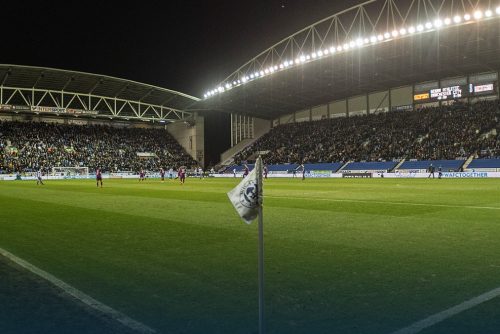 Championship side Wigan Athletic FC confirmed today that it is now under new ownership.
It said the sale of the majority shareholdings of the Wigan Athletic Group from International Entertainment Corporation (IEC) to Next Leader Fund LP has formally completed.
The deal was ratified and approved by the shareholders of IEC, the Hong Kong Stock Exchange and the English Football League.
Next Leader Fund LP is a limited partnership. Mr Au Yeung Wai Kay is the general partner of the limited partnership and has many years of experience in business operations management and business leadership in Asia.
Mr Au Yeung, Man Chun Szeto and Chun Kit Chan will join existing executive directors Darren Royle, Joe Royle, Jonathan Jackson and Thomas Chan on the board of directors of Wigan Athletic Football Club.
Directors Kevin Roberts, Dr Michelle Chen, Chi Wai Lee, Wing Lam Leung, and Cheung Tat Man have stepped down from the board, following completion of the deal.
Mr Au Yeung said: "I am excited to join the Wigan Athletic family and I look forward to working with the board of directors to support the club in what is going to be an initially challenging period.
"I hope to work with the staff within the club in the future and, most importantly, I hope to meet the club's passionate fans.
"We encourage your feedback on club matters, so please continue to help us grow and develop.
"I hope in the future to enjoy Latics games together. Be safe."
Darren Royle said: "We have already faced a challenging couple of months and there are no doubt more ahead following the COVID-19 outbreak.
"The support from the owners will enable us to negate some of the immediate challenges we face.
"We now have to revive the organisation with innovative and safe ways of practice, which is something the board of directors, the senior management team and a number of staff have been planning and prioritising over the past few weeks."
Championship games are due to restart on the weekend of June 20, subject to all safety requirements and government guidelines being met.
Wigan currently sit 20th in the table, two points clear of the relegation zone.
Hong Kong-based International Entertainment Corporation (IEC) originally took control of Wigan in November, 2018, in a deal believed to be worth £22m.
IEC is a public limited company with a diverse range of business interests, including hotel operations and leasing of properties across Asia.
In 1995, former Blackburn Rovers footballer and JJB Sports founder David Whelan bought a stake in Wigan Athletic and, during the next 10 years oversaw the club's promotion from the fourth tier of the Football League to the Premier League, and a famous FA Cup Final victory over Manchester City in 2013.