Drugs company chief recruited as part of UK's bid to find COVID-19 vaccine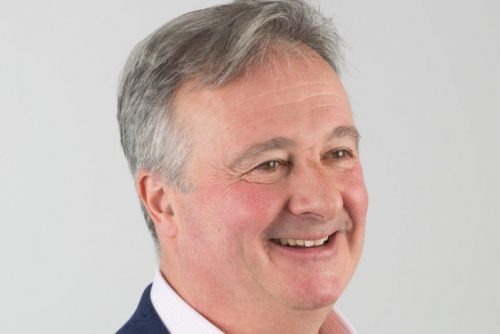 The boss of a Manchester drugs discovery company has been appointed to the steering board of the body tasked with finding a vaccine for the coronavirus.
C4X Discovery Holdings confirmed that chief executive Clive Dix has been appointed as a member and deputy chair of the Steering Board of the UK Vaccine Taskforce.
This is the group set up by the Government's Chief Scientific Adviser, Deputy Chief Medical Officer, Business Secretary and Health Secretary, to lead UK efforts to find and manufacture a COVID-19 vaccine.
C4X reassured shareholders in a stock exchange announcement this morning (June 5) that Mr Dix remains committed to delivering C4XD's strategy and this appointment will not impact his day-to-day role as chief executive.
Eva-Lotta Allan, C4X chair, said: "We are very proud that Clive has been appointed to this important and prestigious taskforce.
"COVID-19 has had such a devastating impact, not only in the UK, but across the world.
"The development of a vaccine is vital to saving lives and enabling everyone to get back to normality.
"The taskforce has been assembled to bring together the brightest minds in the scientific industry to deliver a COVID-19 vaccine that will be effective and accessible."
She added: "Clive's rich and diverse experience, both as a scientist and from managing pharmaceutical companies, means he understands what is required to bring a product like this to market.
"This will be invaluable to the taskforce as it works quickly to find a solution to the COVID-19 pandemic."
Mr Dix is also chair of a London-based novel biotech, Touchlight, focusing on DNA-based vaccines.
Jonny Ohlson, Touchlight's founder and chief executive, said: "With over 30 years of experience in life science research, including more than 20 in senior pharma positions, Clive has worked at the forefront of vaccine discovery and development.
"He has been chairman of Touchlight for 10 years, providing invaluable guidance into the development of our platform and pipeline, which includes both prophylactic and therapeutic vaccines.
"Clive is a visionary with extraordinary insights into vaccine development. We are convinced that he is the right person to take forward the COVID-19 vaccine initiative in the UK."