People on the Move: Hilary Meredith Solicitors; My Digital Accounts; Gallagher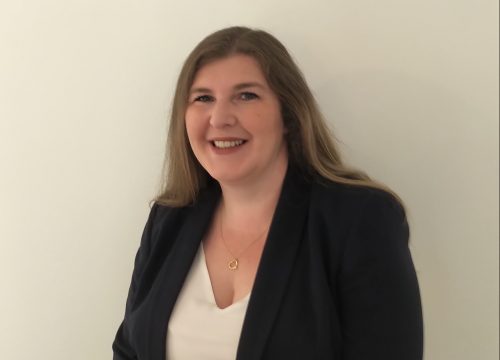 Hilary Meredith Solicitors in Wilmslow has continued its expansion by promoting Adrian Mullen and Lucia Parkinson to partner level.
The promotions come after a strong year, with the specialist military law firm securing a number of life-changing personal injury and clinical negligence settlements for service personnel, veterans and their families.
With a scientific and medical background having previously worked in cardiology at London Hospitals before transferring to law, solicitor-advocate Adrian Mullen specialises in clinical negligence and complex personal injury cases.
Having qualified as a solicitor in 2003, he has extensive experience in all types of clinical negligence cases, be it in service or following discharge, with settlement values often exceeding £1m.
Lucia Parkinson, who qualified in 2006, was a partner and head of medical negligence at a central London law firm before relocating back to the North West.
At Hilary Meredith Solicitors she heads the firm's specialist Lariam team and is currently acting for hundreds of service personnel and veterans who have suffered physical and psychological side effects having been the given anti-malaria drug.
Founder and chief executive, Hilary Meredith, said: "Lucia and Adrian are outstanding, experienced lawyers who have made a hugely positive impact since joining the firm last year.
"They are both working on life-changing, ground-breaking cases for service personnel, veterans and their families."
She added: "Lucia has worked tirelessly and with great effect on our Lariam cases, while Adrian, as a solicitor-advocate with a medical background, provides clients with a broad range of skills and expertise."
::
Enterprise Software as a Service (SaaS) vendor, Cheadle-based My Digital Accounts, has appointed Nic Scott, former chief executive and co-founder of Fairsail, as its chairman with immediate effect.
Fairsail, which pioneered the mid-market SaaS HR market, was bought by the UK's largest software company, Sage Group, in 2017 for an undisclosed nine figure sum to develop its Sage People cloud offering.
My Digital Accounts (MDA), founded by trained accountant chief executive John Whelan, has operations in the UK and India. Its investors include the Northern Powerhouse Investment Fund set up to foster innovation in the North of England.
Over the past 12 months, MDA, originally set up in response to the Government's Making Tax Digital (MTD) initiative, has doubled its user base of accountants and recruitment firms. Today it processes more than a million transactions per month.
Mr Whelan said: "The appointment of a high-profile chairman with a SaaS background is a watershed moment in MDA's five-year history.
"As our growing customer base returns from lockdown, they need to navigate uncharted waters, adapting to new employment models and the ever-shifting sands of UK tax regulations.
"Nic's expertise at the helm of Fairsail will be invaluable as we scale up to serve these unmet business needs."
Prior to co-founding and leading Fairsail for six years, Scott held senior leadership positions at the world's second-largest enterprise software firm, Oracle, and has advised several multinational tech scale-up companies.
He said: "My experience is that periods of great change bring great opportunities to provide innovative software to solve new challenges.
"The team at MDA are bright, keen and determined to offer businesses new ways to stay agile in the face of new regulatory and economic challenges.
"I am very much looking forward to bringing my experience to bear in an area of software I know well and which continues to be poorly served and, therefore, demands new approaches like John and the team are developing."
Nic also originally studied electrical and electronic engineering at Manchester University.
::
Gallagher has added three new insurance specialists to its Manchester team, further increasing the insurance broker's presence in the North West.
Gallagher's Manchester office, based on New Bailey Street, looks after a range of clients' risk management and insurance needs from multinational corporations through to local SMEs, with key specialisms including trade credit, employee benefits, wealth management, claims and compliance.
David Mullen joins the team as client services director, bringing more than 10 years' experience, most recently at Aon, where he managed its Manchester-based corporate team. Responsible for a team of account executives, David will oversee client services and develop corporate relationships in the region.
James Churchill joins the team from BLP to become Gallagher's latent defects lead for the North region, bringing his own 10+ years' experience in this specialist area.
In his new role, James will support construction clients with their risk management and insurance requirements, with a focus on house warranty and commercial latent defect insurance.
Rebecca Young has been appointed development executive and will lead the affinity partnerships team in Manchester with a focus on building and managing banking relationships.
With more than 10 years' experience, Rebecca joins from Zurich, where she managed a portfolio of brokers working in the construction sector.
Gallagher has a significant presence in the North West, with offices in Manchester, Sale, Liverpool, Chester and Lytham St Annes, all forming part of the broker's 70-strong UK branch network.
Stephen Penketh, North West regional managing director, Gallagher's retail division, said: "As the UK's second largest economy, Manchester is an important engine driving the country's growth, with global brands, SMEs and start-ups thriving in the city in industries including technology, manufacturing, real estate, as well as financial and professional services.
"Our three new joiners, who all have expertise of the local market, will play a key role in supporting our growing client base in Manchester and the wider region to identify and manage the specific risks they are faced with."
James Fletcher, Manchester branch director, Gallagher's retail division, said: "With businesses facing uncertain times we're pleased to be bolstering our Manchester operation – adding to a first-rate team of specialists who are on hand to help our clients navigate the changing risk landscape.
"Though our new team members have joined us in very unusual circumstances, we are set up to deliver a full service to our clients remotely, and so they have still been able to hit the ground running to ensure our clients in the region are prepared for any challenges their businesses might face."