People on the Move: ReSolve; Oglethorpe Sturton & Gillibrand; Napthens Health and Safety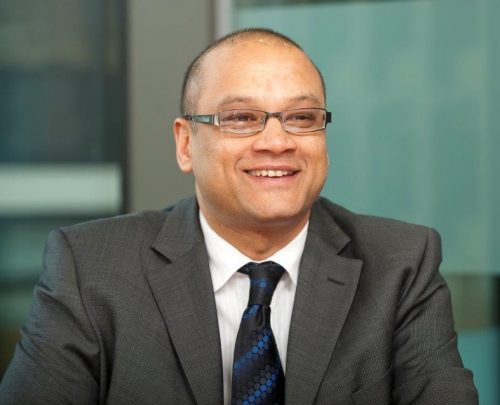 ReSolve, the London-based boutique business advisory and investment house, has appointed Anup Shah to further develop its special situations and M&A business advisory services in Manchester and the North West.
A member of the Institute of Chartered Accountants, Anup has more than 30 years' experience and a particular interest and specialism in maximising value from complex, critical and non-standard business situations, problems and transactions.
During 25 years at Deloitte, Anup formed and became partner in charge of special situations M&A, where he created a proposition to fill the gap between traditional M&A and restructuring services.
He led the Deloitte advisory team on more than 100 complex transactions across a wide spectrum of sectors, situations and clients including HMV, Waterford Wedgewood, ATP O&G, Carter & Carter and MWB.
More recently, Anup has acted for LDC (sale of Antler Luggage), BGF and privately-owned companies in healthcare, real estate and logistics where key areas of challenge, conflict or complexity needed to be overcome to enable a successful outcome.
In total, Anup has completed more than 200 deals and helped to save or prolong around 33,000 jobs.
Anup said: "I am looking forward to introducing ReSolve's advisory and investment solutions to a wider range of companies in Manchester and the North West. I am keen to join the ReSolve family as I respect their business ethos and entrepreneurial attitude, and their absolute focus on doing the right thing for all their clients."
Cameron Gunn, ReSolve senior partner, said: "We are delighted that Anup has chosen to join ReSolve.
"His experience and understanding of complex non-standard business situations will be invaluable. We are particularly pleased to strengthen our offer in Manchester and the North West and are very much looking forward to working with Anup and growing the business further still."
::
Law firm Oglethorpe Sturton & Gillibrand is continuing its expansion plans, even during a time of uncertainty in the economy, by taking on a new partner.
The firm, which has offices in Lancaster and Kirkby Lonsdale, has appointed David Anthony Barnes, a senior solicitor with more than 25 years of experience specialising in disputes arising in business, agriculture, land and property and wills and estates.
He joined the firm on June 1, from Harrison Drury.
He said: "I seek to provide high quality legal services with pragmatic and cost-effective advice and represent diverse types of businesses and individuals throughout the North and North West region in these kinds of disputes."
Mr Barnes has a broad commercial and chancery litigation experience and is a member of the Association of Contentious Trust and Probate Specialists (ACTAPS) in relation to his wills and estate dispute work. He is also an accredited commercial mediator with the Centre for Effective Dispute Resolution (CEDR Solve).
Oglethorpe Sturton & Gillibrand has just celebrated its 50th  anniversary, although the firm's roots go back as far as 1810.
Senior partner David Gillibrand said the firm had weathered the storm of the coronavirus pandemic lockdown and was expanding and investing, even during this time of uncertainty: "We are delighted that David is joining Oglethorpe Sturton & Gillibrand. He has an excellent reputation and is highly skilled and we are sure he will be a fantastic asset for the firm."
::
Napthens Health and Safety, the health and safety arm of North West regional law firm Napthens, has appointed Chris Walker to lead the continued growth of the service.
Following the acquisition of ATG Health and Safety by Napthens last May, the service has expanded its diverse package of support for employers across the region and has now rebranded as Napthens Health and Safety.
Working closely with the law firm's commercial teams, including employment and HR, Chris will lead a specialist team providing a full health and safety service including audits, site visits, training and consultation.
Chris said: "The importance of health and safety of employees has never been more important than it is right now. From staff who are working from home, to workplaces that need to implement new safety measures to beat the virus, our team is experienced in making the workplace a safe environment for all concerned.
"We have experienced growing demand over the past year, and with our innovative approach continue to develop a flexible and agile service as we transition out of the current crisis so we can respond and support our clients whatever their specific needs."
Currently supporting more than 150 organisations across the North, the Napthens Health and Safety team offers a flexible service which can be retained or used ad hoc, depending on an employer's needs.
As businesses begin a return to the workplace after lockdown, Napthens Health and Safety is offering a COVID-19 support package for employers.
The service includes risk assessment and virtual site visits to support businesses as they manage the process of a safe return to work for employees.
Chris Boyle, partner and head of employment and HR at Napthens, said: "Napthens Health and Safety is transforming the way health and safety support is provided for employers.
"Our employment lawyers have also been working closely with the team to provide an all-round advisory service. By working closely with businesses we can help them navigate the employment, HR and health and safety challenges arising from COVID-19 as we exit the lockdown together."
As part of the changes, former director of ATG Health and Safety, Karen Lea, will retire later in the year.