Online fashion firm says it has doubled turnover in past year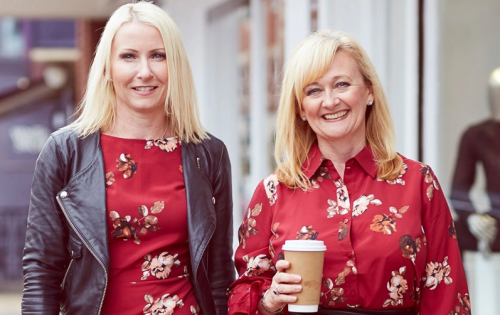 Sosandar, the Cheshire-based online fashion firm, said it expects to report annual revenues of £9m, more than double the previous year, and confirmed it has enough reserves to see it through the current problems caused by the coronavirus.
In a trading update for its financial year ending March 31, it said cash at March 31, was £5.2m, which had reduced to £4.4m at the end of April, but cash at the end of May remained flat, at £4.4m, representing the actions taken to maximise efficiencies.
It said it believes it is sustainable to continue running the business with its significantly reduced cash burn.
"Given this and the strength of its balance sheet, the company is confident that its existing finances are sufficiently resilient to withstand the current crisis and means it is well placed to resume investment in growth at the appropriate time," it said today.
Despite all the current challenges, Sosandar said that, as an online-only business it has been able to react quickly, maintain service throughout and deliver continued revenue growth in first two months of the current financial year (April 1, to May 31).
Current trading shows order growth of 44% year-on-year, a 62% increase in revenues, a 15% rise in new customer acquisition despite a 69% reduction in marketing expenditure, and a 33% drop in the returns rate.
The firm, set up by fashion journalists Ali Hall and Julie Lavington, also reports an improvement in unit economics, with positive order contributions for the first time in April and May, a year-on-year bottom line improvement with c.55% reduction in loss, as well as agreements reached with John Lewis and Next to go live on their online platforms in Autumn/Winter 2020, and the addition of Klarna to the website, providing an extended payment option for customers.
Sosandar said these results have been achieved against an industry backdrop where the online clothing market was down 24% in April and indications are that May also saw a year on year decline.
Underpinning these results, the business said it has seen a shift to more casual ranges as customers seek out comfort with fewer social occasions calling for more formal product types.
As a result, the business quickly changed new-in products to meet these changing needs and has had a number of loungewear items, denim and casual Summer dresses which have sold out in days and quickly repeated, as well as benefiting from customer waitlists which ensure quick sell through.
Browsing behaviour has increased, with traffic up 98% year-on-year.
The nature of this search activity has meant lower levels of conversion as customers are either browsing as a pastime or making more considered purchase decisions. However, the business has still seen spikes in conversion following marketing emails and new-in product notifications, showing continued engagement with the brand.
As a result of the lockdown measures the board took a number of actions to manage short-term costs. These include a substantial reduction in its planned marketing spend in the short to medium term to focus on repeat orders from the group's existing customer base, rather than new customer acquisition. Stock levels are being carefully managed with new stock being procured in line with demand. All discretionary expenditure has been frozen, around 60% of the workforce has been furloughed and reductions have been made to plc board remuneration.
Sosandar said it expects to report revenue for the year of at least £9m, which is more than 100% revenue growth year-on-year.
The customer base continues to be very engaged with the brand, with repeat orders up 144% and its active customer base up 111%.
A release date for Sosandar's financial results for the year will be confirmed in due course, it said.