Architect one of top three in region following latest industry ranking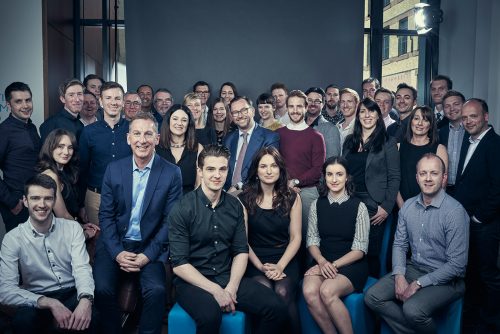 Liverpool architecture practice Falconer Chester Hall is one of the region's top-ranked firms.
It has improved its position in the coveted Architects' Journal Top 100 group of leading UK architectural practices to number 67 for 2020. Last year it was placed in equal 70th position.
It said this makes it one of the top three headquartered practices in the North West included on the list.
There are few practices headquartered in the North West on the prestigious ranking, and Falconer Chester Hall is the only practice to be headquartered in Liverpool.
Managing director Adam Hall said: "This is a fantastic achievement and recognition for our team, their talent and
hard work.
"It's great to see a number of North West-based practices making the AJ100 list.
"The regional market is strong and clients have high expectations in terms of design quality and building performance.
"Our ability to combine design aesthetics with commerciality remains a key attribute in the eyes of our clients," he added.
"Our growth has been secured due to a number of significant project wins over the last 12 months and the recruitment of key members to the team, enabling us to deliver our goals in line with our business plan.
"The recent COVID-19 pandemic has seen the practice embrace new ways of working with our team and clients – adapting to new technologies ensures we continue to deliver an outstanding service to our clients."
Manchester architectural firm, The Harris Partnership, was named in the AJ100 for the 14th year running with a 79th place listing.
The firm, which is celebrating 20 years in Manchester this year, was established in Yorkshire in 1984 by John Harris and is now overseen by a board of nine directors, including chairman Paul Mitchell and managing director Michael Schorah.
Paul Mitchell said: "We have remained open and working steadily throughout lockdown and despite the COVID-19 crisis we are still busy across all offices.
"We have a strong company ethos to train and promote from within and believe it's this investment in, and support for, our teams that has contributed to our ongoing growth and will ensure we have a strong and resilient future.
"Being named in the AJ100 is testament to everyone who works at The Harris Partnership."