Building society reports year of strong progress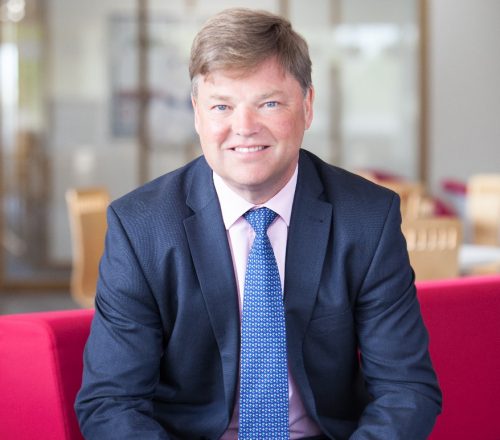 The Cumberland Building Society has reported another year of strong performance for the period April 1, 2019, to March 31, 2020.
It has today (June 10) announced its annual financial results that included an increase in total residential lending to £2bn, including £377m of gross new lending during the year.
The society's positive performance was assisted by recording the highest level of business mortgage approvals in its history.
This helped continue the growth in its commercial lending book, which rose by 8.1% in the year to £179m.
The Cumberland's annual report also sets out the extent of its investment, in its 170th year, in its strategy to ensure its long-term sustainability and relevance.
It recorded a profit before tax of £8.3m, which includes the costs of the first part of a multi-year investment programme across almost all areas of the business.
Investment has been directed at every level across the company, including the organisation's culture, people and capability, with new strategic recruitment and the development of critical new skills for existing teams.
"There have also been substantial upgrades to the core IT infrastructure to set the foundations for The Cumberland's long-term digital evolution, and a branch upgrade programme commenced.
In January, this investment also saw a new brand proposition launched – Brighter Banking, a vision to stand apart in the financial services industry by providing exceptional customer experiences and a commitment to making a positive difference in everything it does.
The annual report also highlights how community engagement has been high on the society's agenda, with a landmark decision to increase the amount it donates to charitable and community groups to 1.5% of net profits.
This places it in the top two per cent, globally, of companies who support charitable giving.
The policy has helped the society distribute more than £200,000 to a range of good causes across the region during the year.
It has also pledged to donate £1 for every vote received at its upcoming AGM in July. Last year, Barnados received more than £18,800 as a result.
Chairman, John Hooper, said: "Set against a backdrop of significant and necessary reinvestment, this is a solid performance.
"We have been focused on bringing our Cumberland 2025 vision alive – our strategy for becoming a truly sustainable business – while launching our Brighter Banking promise, which puts our customers, our communities and our people at the heart of everything we do.
"In the face of extraordinarily tough economic, political and health challenges, the Cumberland has continued to deliver exceptional experiences to its customers and members.
"We remain profitable and well capitalised, and so now, as throughout our 170-year history, we offer the strength and stability our customers expect, with the capacity and capability to successfully support them, our communities and our people as we navigate these difficult times together."
Chief executive, Des Moore, said: "These are good results for our business, and they have been generated as we begin our investment in our society for our members today and in the future.
"We are significantly improving our capability and capacity for change by developing our people and bringing new skills into the business, and we have commenced a number of projects that will help us achieve longer term sustainability.
"Looking ahead, much of this year will be focused on continuing to support our customers, communities and people through the coronavirus pandemic and the subsequent recovery.
"This is a challenging time for all of us, but I have no doubt that, together, we will emerge stronger and wiser and with a much brighter future ahead of us."
Key financial results during the year included gross residential lending of £377m, helping to increase the residential lending book to £2bn, net inflow of funds of £44m, repayment of £130m of funding from the Bank of England ahead of maturity dates, and the regulatory common equity tier 1 ratio (CET1) strengthened to 19% from 17.6% in the previous year.