Deal close to complete Elliot Group's Aura scheme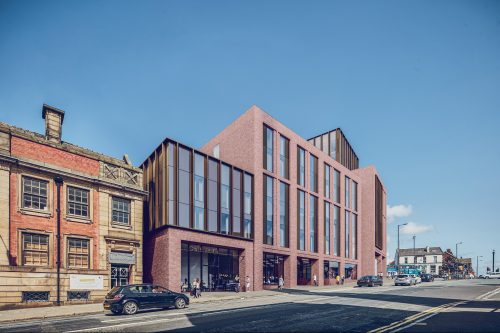 Liverpool developer Elliot Lawless is close to agreeing a deal with investors at his £100m Aura scheme in the city for its completion, along with the creation of an adjacent hotel.
Aura will provide 1,000 student and key worker apartments, and a 278-room hotel.
On March 13, Elliot Group announced it would be placing Aura and two other schemes – Infinity in Liverpool, a £250m residential site, and The Residence, on Greengate in Salford a £70m residential project – into administration following funding problems brought about by allegations of fraud and corruption against the company's founder, Elliot Lawless.
Mr Lawless was arrested on December 18, 2019. He denies all allegations.
Paul Cooper and David Rubin, of David Rubin & Partners, are acting as joint administrators.
Mr Lawless said he was left with no option but to place the schemes into administration after existing investors were cautious about backing the projects to their conclusion.
A week following their appointment, the joint administrators said they believed they could bring about the completion of the three schemes, and on March 23, property agents Lambert Smith Hampton (LSH) and Pantera Properties were appointed to market all three developments.
Now, as originally reported by property publication React, Aura investors are close to taking over the residential element of the scheme, while Mr Elliot will develop the hotel.
It is understood the investors will be handed the freehold of the site, and will benefit from any profit the development makes.
Talks are believed to be under way with investors in the other two schemes at Infinity and The Residence.
The Elliot Group was contacted by TheBusinessDesk.com, but declined to comment.