People on the Move: Alexander & Co; Kingswood Homes; EIC; Inquesta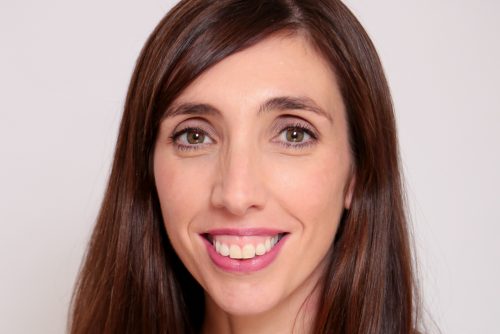 North West accounting, tax and business advisory firm Alexander & Co has made a key promotion to partner in its Manchester Office.
The firm has promoted Emma Ball from her previous role of senior manager to partner, as part of the company's continuing growth plans.
Emma originally joined as a graduate trainee and has been working closely with owner-managed businesses advising them on a range of audit and accountancy matters, including forensic accounting, where she specialises in business valuations.
Emma also has particular experience with start-up businesses, giving them the professional guidance to navigate their financial and tax planning issues.
She said: "Naturally, I am delighted to have been promoted to partner. It is a very exciting time for the firm as we continue to grow.
"As partner I will be building on our excellent levels of client service that we pride ourselves on."
Stephen Verber, partner, saidd: "Emma's dedication to her clients has been testament to her success throughout the years and I am excited to welcome Emma as a partner.
"Alongside our clients, our people are what makes Alexander & Co unique, we invest in all our staff to ensure they can deliver an explanatory service to clients. We look forward to Emma continuing to play a key role in the future of Alexander & Co."
::
Preston-based housebuilder Kingswood Homes has boosted its senior management team with the appointment of Stuart Bullough as construction director.
Stuart spent the past decade with national housebuilder Redrow where he became construction manager in 2015, overseeing the company's Lancashire division.
The father-of-three from Poulton-le-Fylde joins Kingswood just as construction begins at its 102-home Market Quarter at Hatherleigh development in Devon and 38-home The Hollies scheme in Forton, Lancashire.
The company is also continuing developing the current phase of its 167-home Green Hills scheme in Blackburn and is planning to get under way with another Lancashire development in Elswick on the Fylde coast by the end of the year.
Paul Jones, managing director of Kingswood Homes, said: "Attracting talent of Stuart's calibre is a real coup for Kingswood and demonstrates the progress we are making in becoming a medium-sized housebuilder.
"Stuart is a multi-award-winning, motivational construction director and has vast experience of quality volume developments and a range of skills which will be invaluable on our growth journey and beneficial to our entire team."
Stuart said: "This is a great opportunity to join Kingswood Homes as it begins the next phase of its growth and it is refreshing to be part of such a dynamic, driven company which puts the emphasis on delivering individuality and quality for its customers.
"I'm excited to be putting a construction strategy in place which will make us a more attractive proposition in helping to attract the best talent, making the process of buying a new home an even more enjoyable experience and becoming the home builder of choice for customers."
::
Industry heavyweight and former Ofgem Chair, David Gray, has joined Ellesmere Port-based, EIC, formerly the Energy Innovation Centre.
David will chair the board of directors as the organisation continues its mission to transform the energy sector.
Having worked in the energy and financial sectors for more than 45 years, David brings a wealth of experience to the position and will now play an integral role in facilitating a carbon-neutral future for the UK.
The cooperation, innovation and collaboration of the energy and utilities sectors are critical in helping the UK reach its net zero carbon ambitions and, along with the EIC, David is strategically placed to navigate the challenges head-on and make those goals a reality.
He said: "I joined the EIC because it plays a crucial role in helping achieve the UK's net zero carbon targets, something which affects us all and I'm deeply passionate about.
"The EIC increases the pace and scope of innovation across the gas, electricity and, more recently, the rail sectors, which, in turn, helps meet the societal and environmental challenges we all face in creating a sustainable and affordable energy and rail future."
As executive director of Ofgem from 2003-2007, David then went on to become chair in 2013, stepping down after five years in 2018.
He previously held senior positions at HSBC as global head of energy and utilities investment banking, as well as non-executive roles for various organisations including Pitkin Petroleum, the UK Civil Aviation Authority, and Halite Energy.
His current roles include acting as chair of Mutual Energy and as a non-executive director of Tokamak Energy.
Denise Massey, managing director at the EIC, said: "David is highly-experienced and respected in the industry and we are delighted that David has joined us.
"We are a fast-growing business and his experience and depth of understanding will be a great asset in helping further our mission to accelerate innovation for the utility and rail industries.
"I would like to personally thank Tony Cocker for his commitment to the EIC over the last two years, we have achieved a lot together in a relatively short time."
Tony took on the role in 2018. Under hiss tenure the EIC grew significantly, with an expansion into new industries, including rail and water. During this time, the EIC brokered £5.8m of investment for the energy industry, and the EIC's innovation community saw rapid growth to more than 7,000 SMEs globally.
Tony Cocker said: "I'm incredibly proud of what has been achieved at the EIC during my two years as chairman – the organisation has gone from strength-to-strength and has facilitated invaluable partnerships that have had a measurable impact on the industry and on consumers.
"I would like to wish David, Denise, and the rest of the EIC team the best of luck for the future, and I'm looking forward to seeing the continued impact of the EIC's work in the coming years."
Established in 2008, the EIC has connected its industry partners with innovative businesses across the world to transform the utilities sector via its shared platform and open environment for its partners and community to innovate together, to secure a safe, affordable net zero future that improves the quality of people's lives.
::
Forensic accounting and insolvency practice Inquesta has recruited a marketing manager as it gears up for its next phase of growth.
Matthew Titcomb has relocated from London to Manchester to join Inquesta in a new role for the business.
He was previously a marketing executive at Hanson Wade, a conference organiser and provider of data products and services based in the capital.
Matthew has a Bachelor of Arts degree in marketing and marketing management from the University of Exeter and a Master's degree in marketing from the University of Bath.
Inquesta director Rob Miller said marketing is key to the growth plans of the firm, which has its headquarters in Radcliffe, Greater Manchester, and a presence in Leeds and London.
He said Inquesta is gearing up for an influx of corporate insolvency cases due to the economic impact of the coronavirus crisis.
The firm is also anticipating a surge in demand for its forensic accounting expertise as cases of alleged fraud concerning furlough claims and Bounce Back loans emerge from the COVID-19 crisis.
Matthew will work alongside Rob, co-director Steven Wiseglass and the rest of the Inquesta team to develop and implement a marketing strategy aimed at helping the firm to grow market share in its specialist fields.
Rob said: "With a spike in corporate insolvencies on the horizon, and a greater need for advising distressed businesses and helping them to restructure and navigate through the choppy economic waters ahead, as well as alleged fraud cases arising from the current crisis, this is a vital time to have Matthew on board.
"Marketing forms a key part of our growth strategy, and Matthew's skillset and proactive and focused approach make him ideally suited for the role.
"His appointment is a major step forward in the evolution of the business. Our brand is already well known, and our strategy will enable us to attract bigger, better quality work and to attract the best people to accompany us on our journey as we expand."
Matthew said: "I've been impressed by the compassionate and pragmatic approach Inquesta takes towards insolvency cases and I'm excited by the prospect of helping the firm to gain wider recognition and expand its market presence.
"The opportunities created by the current disruption offer interesting challenges and enable the team to explore new and exciting directions.
"Despite the exceptional circumstances, the team have been fantastic and made me feel right at home with the warmest of socially-distanced welcomes."