Car trading site motors to better full-year performance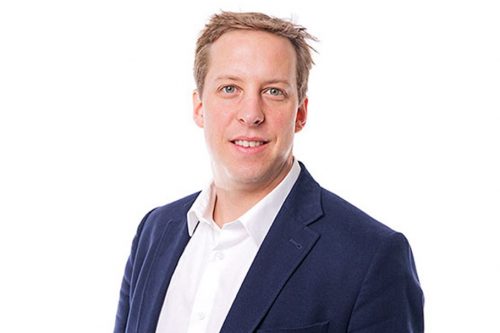 Manchester-based Autotrader has seen revenues and profits shift up a gear in the year to March 31.
Sales rose four per cent to £368.9m, while pre-tax profits improved by four per cent to £251.5m. The previous year included a one-off £8.7m profit recognised on disposal of Smart Buying to its joint venture, Dealer Auction.
Cash generated from operations was up three per cent to £265.5m, while £126.4m of cash was returned to shareholders (2019: £151.1m) through £61.7m of share buy-backs (2019: £93.5m) plus dividends paid of £64.7m (2019: £57.6m).
Net bank debt reduced by £31.7m to £275.4m (2019: £307.1m).
As anticipated, no final dividend has been proposed given the current uncertainties surrounding the COVID-19 pandemic.
Total dividend for the year is, therefore, 2.4 pence per share (2019: 6.7p), being the interim dividend which was paid in January 2020.
The group said it is hopeful for an early return to its previous capital return policy.
Regarding the coronavirus pandemic, Autotrader supported its retailer customers by providing free advertising during April and May when they were closed, followed by a 25% discount in June.
In the first three weeks of June the business has seen record levels of audience, with cross platform visits up 28% on the same period last year.
In April and May, while the business was loss making and its customers remained closed, it utilised the Government's Coronavirus Job Retention Scheme for a short amount of time. All furloughed employees returned to working from May 21.
And, Autotrader said, when the crisis passes, it will return all money received to date under the furlough programme.
On April 1, 2020, the group announced the placing of approximately 46m shares, raising gross proceeds of £186m, which strengthened the balance sheet and liquidity position.
During the reporing period, audience engagement remained strong. Cross platform visits per month were up three per cent to 50.8 million (2019: 49.1 million); share of time spent by consumers on automotive platforms was up to more than 75%, now nine times larger than the nearest competitor (2019: 5x larger) and the highest level since the IPO. Full page advert views per month decreased two per cent to 235 million (2019: 239 million).
Average Revenue Per Retailer forecourt (ARPR) per month was up six per cent, or £105 to £1,949 (2019: £1,844), with growth from product and price offsetting the expected reduction in stock.
There was retailer forecourts growth of one per cent, increasing to 13,345 (2019: 13,240).
Physical car stock on site was up four per cent to 478,000 cars (2019: 461,000). The new car listings product contributed more than 31,000 to that average (2019: 12,000).
Since June 1, when retailers were able to reopen their showrooms, both visitors and enquiries have rebounded strongly and are now at record levels. With high levels of demand in the market, used car pricing has remained strong.
Despite an increased number of vehicles on the group's platforms, the number of retailers has declined by three per cent. While it retained more retailers than during the same period last year, this was not offset by the normal levels of new business.
Also, the business has been seeing a higher than average pipeline of customers exercising their 30-day notice period to leave the platform. Up until now, this has not translated into increased levels of cancellations.
Chief executive Nathan Coe, who stepped up from the role of chief financial officer in March after the retirement of Trevor Mather, said: "We are pleased with our achievements in the past financial year, however we recognise these have been well and truly surpassed by the events of the past few months.
"Through this time, we have been absolutely committed to supporting our people and customers in the face of the most challenging conditions ever experienced by our company or industry.
"Since the early stages of the pandemic we have endeavoured to act decisively and responsibly to ensure we and our customers could emerge in as strong a position as possible when the crisis passes.
"We've been encouraged by the strong initial bounce back in used car demand, and whilst the short-term outlook remains uncertain, we believe the case for moving more of the car buying process online is stronger than ever.
"We are looking forward to making this a reality with our customers in the years ahead."
He added: "We would like to take this opportunity to thank our people for their unwavering commitment and support, and our customers for their trust in us through these most trying of times."