Coronavirus business update: Latest news across the North West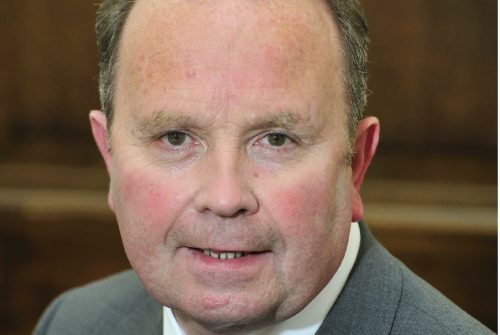 Wirral Council leader, Cllr Pat Hackett has called on eligible Wirral businesses to apply for grants under a new scheme designed to help them future-proof their business.
The new £3m Future Innovation Fund pilot programme was recently launched by the Metro Mayor, Steve Rotheram, to support the Liverpool City Region's small and medium sized (SME) business community.
More than £47m of grants have so far been distributed by Wirral Council to individual firms to support them through these challenging times, following the coronavirus pandemic.
The new Future Innovation Fund will help SMEs to innovate, adapt and diversify, so they can respond to the challenges and opportunities presented by the pandemic.
Cllr Hackett said: "The COVID-19 pandemic has brought changes we never could have predicted. The economy is under extreme pressure, which is why I welcome this new grant fund helping businesses take creative steps to adapt for the future.
"This funding presents an opportunity for companies to look at long-term ways to cope with the 'new normal' and make Wirral stronger in the process."
Grants to cover eligible costs will range from £25-£100,000, and will be available to develop new approaches in a range of sectors from engineering, to health and wellbeing.
The current call for applications closes on July 6, and this will be followed by two further tranches of funding, amounting to £3m in total.
The grants will be awarded to firms that can demonstrate that they support Liverpool City Region's Local Industrial Strategy priority areas.
::
Tameside Council is also inviting firms to apply for financial support to see them through the pandemic.
Funding is available for eligible small local businesses with high property costs and a loss of income due to COVID-19 through Round 2 of the Tameside Discretionary Grant Fund.
Following a successful first round of funding allocations, applications to the Discretionary Grant Fund Round 2 opened from June 25.
The fund was announced by the Government in early May and is aimed at small businesses which did not qualify for the Small Business Grant (SBG) or the Retail, Hospitality and Leisure Grant (RHLG) because they were liable for business rates or failed to meet the other criteria.
Government guidance has given Tameside Council some discretion when allocating grants, so they can be issued based on local insight and economic need.
Central government made £2.3m in funding available to the council for this scheme and the money will be used to support as many businesses as possible through mainly grant allocations of up to £10,000 – grants of £25,000 will be made only in exceptional circumstances.
So that all eligible businesses will have the opportunity to apply for the scheme, the council have allocated the funds in two rounds.
Round one was open for two weeks and closed on June 18. The council has approximately £1,682,250 of funding available for round two following the completion of round one.
Round two is open to businesses in the following categories:
Manufacturing and engineering companies
Digital and creative
Childcare (nursery) providers
Construction
Registered charities not supported under the government set priority criteria
Tameside Council is awaiting government guidance on the categories of business listed below. However, businesses which fall within these categories and satisfy the scheme's criteria should register their interest through the application form but do not need to upload any evidence. Further evidence will be requested to provide eligibility.
Micro or small businesses awaiting Valuation Office assessment which were not eligible for the RHLG or SBRR grants subject to Government guidance
Businesses which were trading before March 11, but not in their current premises or a new owner has taken over the operation (contractually obliged to do so) subject to Government guidance
Applications for round two will close at 5pm on Thursday, July 9.
Cllr Oliver Ryan, Tameside Council executive member for finance and economic growth, said: "Through the Tameside Discretionary Grant Fund we can provide financial support for businesses across the borough which weren't eligible for the Small Business Grant or the Retail, Hospitality and Leisure Grant.
"The pandemic has been a challenging time for our local economy, but it's been fantastic to see such resilience and community spirit from businesses.
"I encourage businesses to apply for this funding from today so we can begin allocating the funds to eligible businesses.
"Round one was a big success and I'm pleased we can now move to round two, further supporting our local economy and businesses."
::
Philanthropist and businessman Steve Morgan has extended his campaign to help cash-strapped charities through COVID-19 until the end of September.
The founder of housebuilder Redrow launched the COVID-19 Emergency Fund in March for an initial 12 weeks through his Steve Morgan Foundation.
The campaign has already handed out in excess of 450 awards across Merseyside, North Wales and Cheshire totalling more than £4.5m, while Morgan also committed to give up to another £1m in match-funding to Cheshire Community Foundation's COVID-19 Response Fund.
Steve Morgan said: "I'm proud of how the COVID-19 Emergency Fund has supported those charities that have stayed open during the pandemic to help the most vulnerable members of society, but the job's not done. A lot of front line charities are struggling financially and that's why I'm extending the Emergency Fund until the end of September.
"At the same time the Steve Morgan Foundation will be restarting some of our other much-needed work, including opening up applications for our Enable Fund to provide support for disabled people who are in financial hardship. That need has not gone away."
The Liverpool-born former owner of Wolverhampton Wanderers said the last three months had been among the most challenging for everyone.
"I thought I'd seen most things in my lifetime but COVID-19 has been unprecedented. It's completely ripped up the rule book.
"We've helped more than one million people already, but the needs changed as it evolved. For example we had 165 applications for money in week one and just 35 in week seven.
"We had hundreds of requests to cover the salaries of charities that closed their doors during the pandemic, but we had to say no because it was specifically for charities that had carried on helping the vulnerable."
Mr Morgan set up the Steve Morgan Foundation nearly 20 years ago and has already donated a total of £300m in that time. However, he has highlighted the work of Manchester United footballer Marcus Rashford in helping supply three million meals to vulnerable people during the pandemic.
He said: "I went public with the Emergency Fund in the first place to hopefully inspire other business people to do their bit.
"Many have been very generous with donations whilst other people have done some extraordinary deeds to help those most in need. I think what Marcus Rashford has done is brilliant. He stood up to be counted. Ultimately this is all about helping vulnerable people."