K3 Capital in £30.5m placing to raise acquisition funding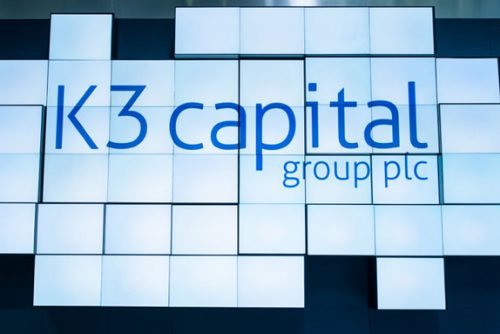 Manchester-based business and company sales specialist K3 Capital is seeking to raise £30.5m through a share placing which includes the proposed acquisition of Derby-based R&D tax credit experts randd UK.
The takeover deal is valued at an initial consideration of £9.27m, in addition to a maximum earn-out of £7.5m.
K3 said randd adds a highly-complementary capability set which allows it to diversify into a synergistic market while providing both companies with cross-selling opportunities.
It said the remainder of the proceeds from the fundraising will be used for further acquisitions and to satisfy fees payable in relation to the fundraising and the acquisition.
John Rigby, K3's chief executive, said: "I am delighted to announce the details of our first acquisition as we welcome randd and their team to group.
"In randd we have identified a business with quality at its core and one which we believe will continue to flourish under the K3 banner as we build upon the strong foundations put in place by the shareholders, directors and wider team over a successful 12-year trading history."
He added: "We look forward to continuing with our strategy to build a wider group of growing and complementary professional services businesses to provide UK SME's with high-quality advice across specialist disciplines."
Founded in 2008, randd advises clients on Research and Development Tax Credit (RDTC) claims.
RDTCs are a form of relief given from the Government to businesses that pave the way in scientific or technical advancements.
Depending on the size of a company, there are a number of different qualifying processes and ways of claiming eligible relief. Rand charges its customers a percentage of the R&D tax credit, contingent on a successful claim.
In the 12 months to April 30, 2020, randd had a client base of 588 and historically has had a 100% success rate in claiming RDTCs for its clients.