City round-up: Sosandar; James Fisher; Altitude Group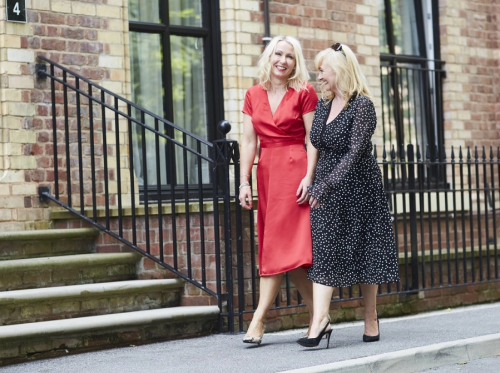 Sosandar, the Cheshire-based online fashion retailer, said it has enjoyed year-on-year growth, with significantly reduced losses as a results of its strategy shift implemented in response to COVID-19.
In a first quarter trading update to June 30, today, it said the resilient performance seen in April and May continued throughout June.
Total revenue in the first quarter increased by 54% year-on-year, demonstrating the strength of the company's business model and continued demand for its offering.
This growth represents a strong performance in a difficult trading environment, while noting that Q1 was the lowest revenue quarter in the prior year.
As a result of the growth in sales, together with a significantly decreased marketing spend, the company has seen losses in Q1 reduced by around 70% compared with the same period in the prior year.
In June, the company's monthly sales performance improved again, with a strong gross margin from a shift back to full price purchases following some promotion and discounting in early April. As a result, the company recorded results very close to breakeven in June.
The board said it believes there continues to be a very significant opportunity available to Sosandar and the company anticipates that, in line with the external environment improving, it will recommence controlled and careful new customer acquisition towards the end of Q2 and beyond.
Cash at 30 June 2020 remained broadly flat at £4.4m, showing only a very marginal decrease since April 31, 2020.
The company expects to announce its financial results for the year ended March 31, 2020 in August.
::
Cumbrian marine services group, James Fisher, said it was affected by volatility in the oil sector, in a first half trading update today.
It said the imbalance between supply and demand in the oil and gas sector has continued to place downward pressure on oil prices and this may persist for some time.
While many of the group's businesses have proven to be resilient through the first half, group revenue in the second quarter was 18% lower than the comparative period in 2019.
For the first half, group revenue was 10% lower than the comparative period in 2019.
It said, due to the uncertainties surrounding its markets at the time of the group's AGM on April 30, it withdrew financial guidance for the year.
While the intervening months have continued to present challenges, the group has proven resilient and performed well in the circumstances, it said.
It added: "James Fisher is well diversified by geographical sector and by end markets which provides resilience to profitability and cash flow, most notably in the current environment.
"The group's half year results are scheduled to be announced on 25 August 2020."
::
Altitude Group, the Manchester-based technology and information services firm, has provided an update on its progress since it last reported on March 23 to date, a period that has been dominated by the COVID 19 pandemic.
It said trading had been as forecast from January through to mid-March, with 175 suppliers participating in the Preferred Supplier Programme from January 1, and AIM membership continuing to grow.
But, as the enormity of the crisis evolved, the group took decisive action to manage cash resources through the limitation of discretionary spend and marketing costs.
It said its membership numbers are steady at around 2136 AIM Member, with average distributor revenue increasing to approximately $1m pa and aggregate member revenue of about $2.2bn. Its VIP supplier partners remain unchanged at 175 from the last update.
From mid-March and throughout April and May, its supplier partners reported sharp year-on-year declines of up to 80% in regular promotional product orders, in line with wider industry reporting.
With US States beginning to emerge from shutdown, activity has increased through its marketplace with demand for traditional products showing modest increases. Industry reporting supports order activity for June at around 50% of 2019 levels.
Cash at March 31, 2020, was £2.5m, and as of July 2, is £2.0m.
Current cash does not include approximately £1.0m of extended receivables, the deferral of which was attributable to COVID-19.
The company said it remains debt-free, continues to be cautious in its approach to all discretionary spend and is carefully managing cash while adapting marketing and sales plans to meet the changing needs of AIM Members and suppliers.
It said it remains unable to give any guidance for the 12 month trading period to the end of March 2021, but wishes to reassure shareholders that the company remains focused, nimble and responsive to the current crisis.
Altitude aims to announce full year results for the 15 months ended March 31, by the end of September 2020.