PE-backed field service management firm acquires NW personal alarm business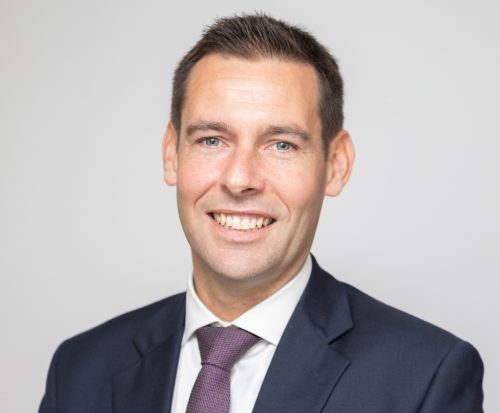 A field service management company has acquired a North West-based lone worker protection provider in a significant private equity-backed deal.
Rochdale-based Lone Worker Solutions, which provides personal GPS and emergency alarm devices and apps for solo workers in high-risk environments, has been acquired by Belfast-based PE-backed Totalmobile for an undisclosed sum.
Totalmobile provides workforce management software such as cloud-based job management and data analytics platforms.
The company is supported by technology-focused private equity firm Horizon Capital and says the deal will add scale to its end-to-end suite of staff management solutions as part of its ambition to further establish itself as the UK's premier field service management provider in a range of sectors.
Lone Worker Solutions was formed in 2009. It employs 18 staff and services clients including NHS Trusts, county councils and National Rail.
The company's management team was advised by accountancy and business advisory firm MHA Moore and Smalley.
George Stavrinidis, Lone Worker Solutions chief executive, said: "We are very excited about completing this hugely significant deal for the company. Totalmobile is a business which is well-aligned with our own, culturally, and will bring huge technical benefits and scale to our current operations.
"We have had a superb relationship with MHA Moore and Smalley for a number of years and were able to call on the team's expertise at various points during the transaction."
MHA Moore and Smalley's team comprised Andrew Feeke and Ian Waddingham (corporate finance), David Hackett (tax) and Joe Sullivan (corporate).
Andrew Feeke, corporate finance partner, said: "Lone Worker Solutions has been our client for the past five years. We were extremely pleased to be able to bring in our corporate finance and transaction tax specialists to negotiate and structure a great deal at an important step in the company's progression.
"Our corporate finance team has been busy throughout lockdown and it is clear there is still an appetite for mergers and acquisitions in the North West. We have advised on a number of significant deals in recent weeks, with more expected to follow over the coming month."
Forbes Solicitors also advised Lone Worker Solutions on the deal.
Nick Pickup, who led the deal, said: "Lone Worker Solutions is an impressive example of a North West entrepreneurial business which offers market-leading technology and has experienced good growth.
"It's encouraging, but not surprising, to see interest from a PE-backed buyer such as Totalmobile. We look forward to seeing the business's future success as a combined force in the market.
"As a firm, this is a great example of our strength across specialisms with colleagues from the corporate (Pauline Rigby and Rebecca McCann), commercial property (Mohassan Mehmood) and employment (Abigail Lynch and Sal Chowdhury) teams all working together to achieve a great result for the client."
Totalmobile has also announced the acquisition of GRS, which provides rostering software to help companies manage resource issues such as annual leave and sickness. It hopes the two deals will create a combined 25% additional revenue growth.