Acquisitive print group issues bonds and adapts to harness new opportunities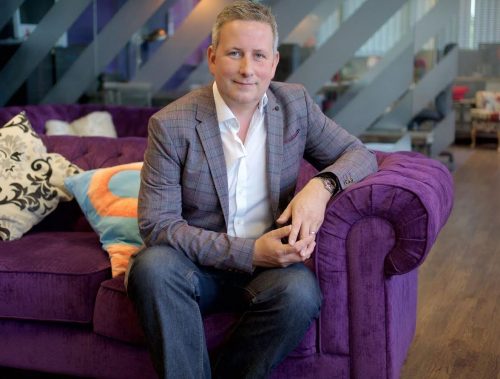 Grafenia, the Manchester-based printing business, has launched a perpetual bond facility that will enable it to issue up to £50m to investors.
It announced the issue of £3m-worth of bonds, raising approximately £2.01m before expenses.
The Trafford Park business said proceeds from the bonds issued will support its acquisition strategy, and for general working capital requirements.
Grafenia also released a trading update today (July 15) which revealed how it has adapted to embrace a sea change in working conditions following the outbreak of the coronavirus which has had such an impact on its traditional markets, such as business events and promotional materials.
March, April and May are usually its strong trading months, boosted by events and exhibitions, but with almost all events being cancelled, due to lockdown, this has had a devastating impact on the events industry.
Grafenia's Nettl stores, focused on website design, SEO and signs, all closed, but its production hub remained open.
The group said in March, overall revenue was 65% of the previous year. With the country in lockdown and most customers closed, April ended around 30% of last year.
However, as it became clear social distancing would be here for some time, it began developing new product lines for a COVID-secure world, like floor stickers, branded face masks and sneeze guards.
In May, sales climbed by more than 50% compared with April, but still only around 40% of last year.
As more businesses began to reopen, they needed screens, hand sanitiser stations and social distancing signage. Grafenia launched a 52-page catalogue of COVID-secure paraphernalia, mailed to clients.
In June, sales were back to 90% of last year, with strong sales of COVID-related products, including banners for football stadium seats when games were played behind closed doors.
Grafenia said it's too early to tell how July and the rest of the Summer will trade. However, orders for its existing product range, such as brochures, displays and marketing material, have been received.
Sales of litho printing have been most impacted during the second quarter of 2020, partially offset by year-on-year growth of signage and websites.
As businesses locked down, many used the time to update their websites, add new functionality or increase their search ranking (SEO). Sales of websites and associated hosting revenue was significantly up, compared with the same period last year.
Despite the pandemic, in three months of lockdown, the group has added 14 new Nettl partners in the UK, two in the Netherlands and three in the US.
And while some Nettl and printing.com partners hibernated during the crisis, others continued trading. Partners who stayed open have got involved in helping their local communities by building support websites.
The group said: "At times like this, the strength of being part of a network is demonstrated. At the start of the crisis we turned off price/promotion-led marketing messages. Instead, we delivered content to reassure and build trust.
"That included charity animal-face masks sold on AniMasks.co.uk, with proceeds donated to NHS charities. Children's colouring books to keep bored kids occupied. A weekly release of Nettl Chaise Lounge playlists to work or relax to, together with checklists, guides and advice on returning to work and making workplaces COVID-secure.
"Partners were able to locally proliferate this stream of content on a daily basis, keeping front of mind and building positive brand association. In exchange, we benefit from the stability of recurring monthly partner subscriptions."
Grafenia chairman, Jan Mohr, said the business has adapted well and explained the new financing route will support its acquisition strategy: "The pandemic has put significant pressure on our transformation plan.
"With the executive team managing the business tremendously well, we are increasingly seeing opportunities to start playing offense.
"Given the uncertainty in the economy we strongly believe it's prudent to create a financing facility to meet our working capital needs under all circumstances and to be able to acquire sign businesses when the right opportunity emerges."
Chief executive, Peter Gunning, added: "We've been open and transparent about our acquisition strategy, to roll up the signs sector.
"Since the start of the pandemic we've had many discussions with sign businesses. Depending on their product mix, some have been affected by the crisis more than others.
"People are contemplating what the future looks like and are considering their options. We're seeing potential opportunities to grow our network.
"We like the mechanism of the bond. As we see future attractive acquisition opportunities, we can access capital as necessary. We did consider raising equity, but the board decided that this bond was better for shareholders as it's not dilutive."
He added: "This crisis has brought out the best in our people.
"We're really proud of the way our teams have rapidly prototyped new products and production tooled-up to respond to new demands.
"And how our sales, design and support teams have created new assets, to help our clients and partners navigate the adjusted world.
"It's a lonely time to be in business, and our network has pulled together to support one another and our clients.
"With our diverse product range, from mobile websites to stadium wraps, we aren't as reliant on printing sales as we once were.
"Having a partner network under contract gives us a degree of stability. Nevertheless, it's difficult to forecast what will happen to our clients and general business activity, in the rest of the year, so we will update our guidance when we have better visibility."