Department store group considering sale to end administration process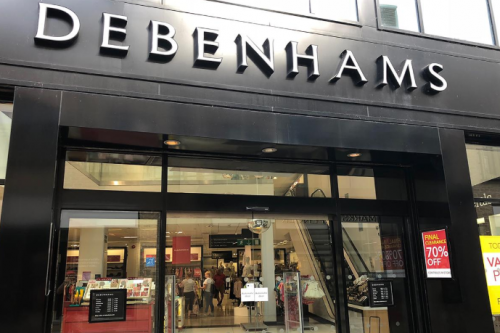 Department store group Debenhams could be sold to a third party to bring its current administration to a close.
The chain's administrators are reportedly considering a sale and have appointed investment bank Lazard to handle the process.
A deal could be concluded before the end of September, it is claimed.
A statement on behalf of Debenhams said: "Now that Debenhams has 124 stores in the UK open and is trading ahead of expectations, the administrators of Debenhams Retail Ltd have initiated a process to assess ways for the business to exit its protective administration.
"There are a range of possible outcomes which could include the current owners retaining the business, potential new joint venture arrangements (with existing and potential new investors) or a sale to a third party, and the administrators will be guided by what delivers the best outcome for creditors."
It was reported that a Chinese consortium could be among potential investors, as well as Frasers Group (Sport Direct) owner Mike Ashley, although Debenhams spurned his takeover offers last year before entering administration, a move that cost Mr Ashley's Sports Direct group £150m after its 30% shareholding became worthless following administration.
The retailer was subsequently placed into administration on April 6, this year, seen by many as a move to protect it from creditors as the sector reeled under the impact of the lockdown caused by the coronavirus pandemic.
Administrators Geoff Rowley and Alastair Massey of FRP Advisory have been working alongside the group in a "light touch" administration.
In April 2019 the chain, which has key stores in Manchester and Liverpool, underwent a pre-pack administration which was followed by the closure of several stores, including those in Altrincham and Southport.
However, in April this year management filed a Notice of Intent to appoint an administrator.
The firm said it had the support of its lenders and they planned to provide the funding for the administration.
Debenhams had already furloughed the vast majority of its workforce and the firm being placed into administration was aimed at protecting it from creditors during the coronavirus pandemic.
Later that month the retailer announced the closure of its Warrington store, situated in the town's flagship Golden Square shopping centre, among seven of its sites which it said would not re-open, leading to the loss of 422 jobs.
Prior to the coronavirus pandemic, Debenhams traded from 142 stores. It has since closed a total of 18 sites.