People on the Move: Manchester Airport; Typhoo Tea; Carr's Group; IDNS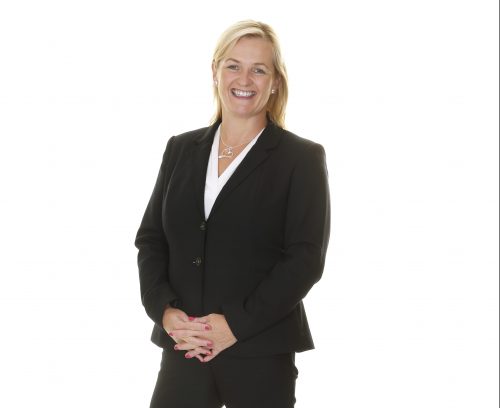 Manchester Airport has appointed Karen Smart as its managing director.
She moves to the UK's third largest airport, having held the same role at East Midlands Airport, which is also part of MAG (Manchester Airports Group), for the past two years.
Reporting into the current Manchester Airport CEO, Andrew Cowan, Karen will be responsible for the day-to-day running of the Northern gateway.
Meanwhile, Brad Miller has been appointed managing director of MAG-O, MAG's digital division.
He has held a number of roles across MAG, including chief operating officer, programme director of Manchester's Transformation Programme and chief of staff.
Originally from Macclesfield, Karen joined MAG in 2014 and, prior to her current role at East Midlands, was director of landside operations at MAG's other airport, London Stansted.
Before this she was customer services and security director. Prior to joining MAG, Karen spent several years at service provider Serco and had a distinguished career in the RAF.
She said: "It's a hugely interesting and challenging time in the world of aviation and I feel privileged to take on this role at Manchester Airport.
"As the entire industry looks to recover from the global pandemic, I look forward to ensuring Manchester Airport once again plays its vital role of connecting the North to key international destinations, whilst keeping passengers and staff safe.
"Furthermore, as passenger volumes grow and we see a return to pre-COVID-19 numbers, I look forward to ensuring our continued commitment to the environment and local communities, whilst creating economic opportunities to benefit the whole region."
Brad Miller said: "I've thoroughly enjoyed my role at Manchester Airport over the last few years and it's been a pleasure to see what the airport has achieved and delivered across the region.
"I'd like to thank the whole team, who have been a delight to work with, during more normal times and most recently through the pandemic. Their professionalism and commitment to ensuring passenger safety and the success of the airport is outstanding.
"I look forward to taking on my new role as managing director of MAG-O and driving forward our digital agenda."
Karen joins the Northern hub at what would usually be the airport's busiest time of year. Manchester Airport has already seen passenger numbers begin to increase as more airlines resume services.
Karen's role at East Midlands Airport will be replaced by Clare James, who is currently operational excellence director for MAG.
::
Typhoo Tea, based in Moreton, Wirral, has appointed Melody Chapman to the newly-created role of sales and marketing director.
Reporting to CEO Des Kingsley, Melody will be responsible for the company's entire hot beverages portfolio, including Typhoo and Heath & Heather, the UK's No.1 range of herbal and infused teas which celebrates its 100th anniversary this year.
Melody said: "I'm delighted to be joining Des and his team who are committed to a programme of accelerated growth. Typhoo is very well placed to capitalise on the recent increase in demand for hot beverages at home, and equally when people start to spend more time out of home, we have an amazing range of products which are ideally suited to that marketplace.
"In addition, consumer awareness for the 'iconic' Typhoo brand remains exceptionally high and we are very confident that, as we increase our marketing focus and distribution, demand among the nation's tea drinkers for such an iconic, quality brand will be particularly strong."
Des Kingsley said: "Melody has the vision, passion and business acumen to play an integral role in driving this business forward. We have a strong brand portfolio and Melody's appointment is a clear signal of our intent to capitalise on the opportunities for future growth."
Melody has wide ranging experience of the FMCG sector, having held senior sales, marketing and business leadership roles at companies including Northern Foods, Robert McBride, Samworth Bros and Vion.
::
Carr's, the Carlisle-based agriculture and engineering group, has announced that
has been appointed as an independent non-executive director and will join the board with effect from October 1, 2020.
Kristen was, until recently, a member of the executive group at Louis Dreyfus Company, one of the world's largest traders of agricultural commodities, where she focused on innovation and forward-looking investments across global agriculture.
As head of food innovation and downstream strategy, she led the group's investment activities in the ag-tech and food technology industries.
Prior to Louis Dreyfus, Kristen spent 13 years at Blackstone, the global investment business, where she was co-head of the London office for the company's $75bn Hedge Fund Solutions business.
Kristen's extensive strategic experience in creating and appraising investment opportunities, and knowledge of agricultural markets, will help support the development of the group's agriculture businesses and the wider group's future strategy, driving long-term shareholder value.
Kristen said: "I am delighted to be joining the board of Carr's. The group's market-leading brands and focus on technology and innovation position it well for an exciting and prosperous future, and I look forward to supporting the group on the next stage of its journey."
Chairman, Peter Page, said: "On behalf of the board, I would like to welcome Kristen to Carr's. Kristen brings extensive expertise in agriculture and a global viewpoint gained at one of the largest agricultural commodities businesses in the world, as well as strategic thinking and commercial discipline.
"Her experience will be immensely useful in guiding the group as it continues to grow market share and increase its range of value-adding products."
::
Bolton AV technology specialist, IDNS, has strengthened its offering by appointing four new members of staff to its 70-strong team.
Two of these recruits are rejoining IDNS following some time in the industry broadening their knowledge. These include Nick Gill, who returns as key account manager for the South of England, and Jason Cannon, who returns to lead the IDNS installation team with more than 15 years' experience under his belt.
Gill said: "After spending time gaining new skills and experiences at a variety of organisations in the AV industry, it's great to be back working with the end-users again.
"Since leaving IDNS, the organisation has gone through some major changes, including a management buyout which has resulted in an exciting growth period for the business."
Cannon, who will lead on enhancing installation efficiency and overall customer satisfaction through improving the 'right-first-time' completion ratio, said: "IDNS's growth, in terms of the number of verticals it works within, is an exciting prospect for me. As well as helping the company to improve its processes, I'm thoroughly looking forward to working hands-on when delivering their growing installation requirements in the South East of England."
They are accompanied by Alex Castle, who will be heavily involved with IDNS's bid writing team, and Edward Powell-Smith, who will take on the position of installations engineer.
Managing director, Darren Clayman, who headed up the firm's management buyout, said: "Despite the general downturn in the industry, and the economy as a whole, we're still seeing great opportunities through the largest IT and AV frameworks.
"I know that myself and the team will proudly carry our born-and-bred Bolton heritage with us wherever we go – but as a company, we are definitely excited for what the future holds as a key enabler of learning in the health and education sectors using next generation AV technology."