People on the Move: Cooper Parry; Colliers International; Shoosmiths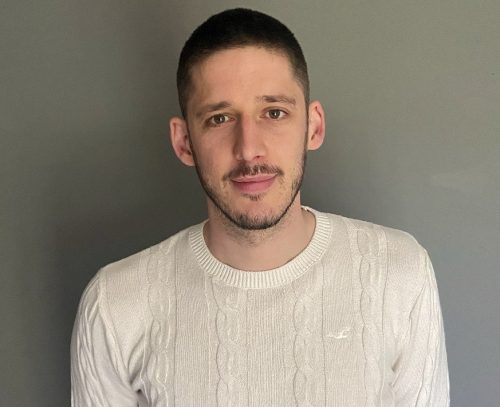 Derby-based Cooper Parry's Research and Development team has helped companies achieve more than £30m through R&D incentives since 2017.
In 2019, it expanded into London and the South, and now it is moving onwards, upwards and Northwards with news of the latest recruit.
Luke Sheriff has joined Cooper Parry as R&D incentives director to head up the R&D team in the North of England.
Luke will play a key role in developing Cooper Parry's influence in the North and he will add an abundance of technical expertise and specialist sector knowledge to the ever-growing R&D team.
Having achieved a first class MEng in Aerospace Engineering, Luke enjoyed a role with Rolls-Royce working on aircraft engine control systems.
Then, he joined KPMG, qualifying as both a Chartered Accountant and Chartered Tax Adviser, and having assisted clients to claim R&D incentives for more than 13 years Luke became the leader of the innovation reliefs and incentives team across the North of England.
Luke said: "It is a real pleasure to join a firm as progressive as Cooper Parry, not only in terms of culture and working environment, but also ambition and positive outlook.
"R&D incentives are now, more than ever, vitally important to UK businesses in supporting investment in British innovation.
"As the global economic landscape continues to rapidly evolve, companies need to have easy access to the support provided by the UK Government – it is great to continue to be part of that process in the North, and to be doing so with Cooper Parry."
Chris Knott, R&D incentives partner at Cooper Parry, said: "We are extremely pleased to welcome someone of Luke's calibre into the team to lead our expansion plans into the North.
"I have known Luke for 14 years – he's an exceptional and experienced R&D practitioner and we are excited to see where he can take us."
::
Three graduates at the Manchester office of Colliers International have gained chartered surveyor status following success in the Royal Institution of Chartered Surveyors (RICS) Assessment of Professional Competence (APC).
Folu Aladelusi, Nathan Khanverdi and Cameron Reekie were among 11 Colliers International graduates who were successful in the Spring APC.
Folu, a surveyor in the valuation and advisory services team, joined the global real estate advisor in September 2017 as part of the graduate intake after gaining a BA Hons in Town and Country Planning at the University of Manchester. He also combined working with studying to gain an MSc in Real Estate from the University College of Estate Management (UCEM) in 2019.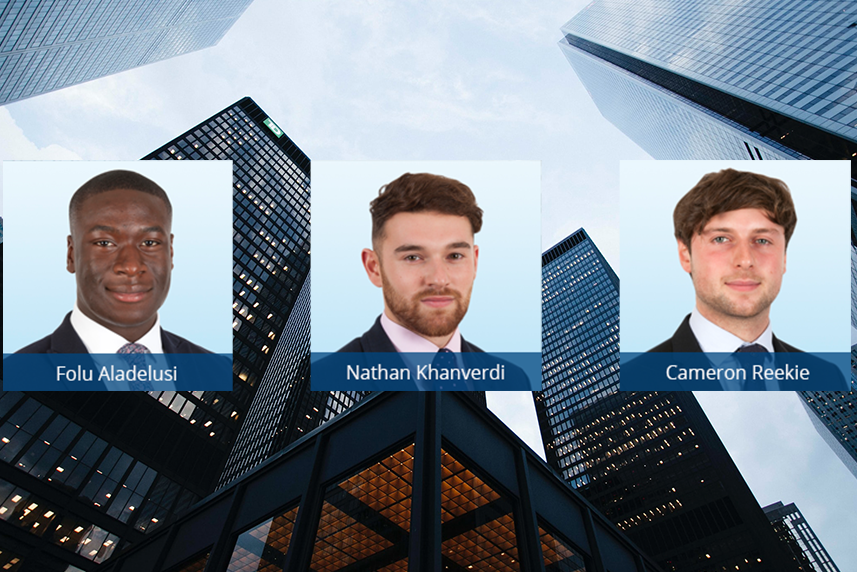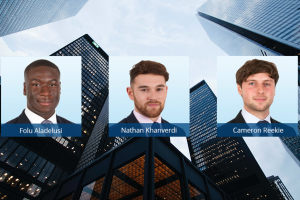 Nathan is a surveyor in the industrial & logistics team. He has an undergraduate degree in International Business, Finance and Economics from the University of Manchester and a Masters degree in Real Estate from the University College of Estate Management, for which he studied while working.
Cameron, who joined the Manchester office of Colliers International in September 2017, is a surveyor in the project & building consultancy team. He has a BSc Hons in Building Surveying from Northumbria University.
Tony Horrell, chief executive of Colliers International for UK and Ireland, praised the way in which the 11 graduates achieved APC success during the challenging circumstances of the COVID-19 crisis: "This is a huge achievement and a testament to their hard work – even more so given the different circumstances under which they took their assessment.
"At Colliers, we encourage our people to do their best work every day, and as part of this we place great importance upon professional standards.
"The success of our graduates reflects the way in which they have embraced this ethos, and have made the most of the opportunities available to them through our APC training programme. It also highlights the support that they have received from their colleagues during their APC journeys."
::
UK law firm Shoosmiths has added two new partners to its Manchester office, real estate finance specialist Debra Cooper and commercial and technology specialist Luke Stubbs.
Debra Cooper is a highly-regarded banking partner and has more than 14 years' experience in real estate finance.
She joins Shoosmiths from Squire Patton Boggs, where she grew the firm's real estate finance offering in the North, nationally and internationally.
Debra is well connected with lenders, borrowers and funds and has established a strong reputation for real estate finance work in the Manchester market and beyond, with clients telling Chambers & Partners, that "she is very client-focused and highly effective at getting deals done. She is extremely proactive and holds a strong commercial and business acumen."
Debra is named as a next generation partner in Legal 500.
In addition to specialising in real estate finance Debra also advises on acquisition finance transactions and general corporate lending. Debra is also deputy chair of the Northern Investment Property Forum.
She said: "Shoosmiths has an excellent reputation in Manchester and nationally and provides the ideal platform for me to continue to grow the real estate finance practice. I am delighted to have finally joined the team and to help build on the impressive growth of the Manchester and national team."
Debra's arrival in the Manchester office follows the recent hiring of two additional specialist real estate finance senior lawyers in Leeds, Emma Bissett, and in London, Leanne Keyte, both who also joined from Squire Patton Boggs. The combined recruitment further evidencing Shoosmiths commitment to growing the real estate finance practice to meet increasing client demand, it said.
Luke, who joins from the Manchester office of DLA Piper, will work alongside fellow commercial partners Richard Millington (sports) and Janet Dalton (financial services) and is a key hiring to grow the firm's offering in commercial and technology.
He has extensive experience acting for clients, nationally and internationally, across a wide range of sectors including industrial and manufacturing, transport, retail and consumer goods, and technology sectors. He also has specialist expertise in financial services, payments and FinTech.
Luke has acted for leading banks and financial services businesses on their strategic technology, digital and transformation projects.
He has also advised a range of businesses, both customer and supplier side, on payment services and FinTech matters. This includes creating the UK Government's standard terms for the purchase of payments and related services – which were recently used for the first time to appoint an alternative payments supplier.
Luke is a member of the pro-manchester FinTech committee, and a regular contributor to North West industry events, including FinTech North and the 2020 Greater Manchester FinTech Ecosystem Report.
Manchester head of office, Wayne Nash, said: "We are absolutely committed to growing the wide range of services we offer across the North West, and nationally, to meet our clients' needs.
"Debra and Luke's appointments are key to this, two lawyers with significant experience and a solid reputation in their respective areas. We are delighted to welcome them to the team."