Biotech group poised for take-off in COVID testing market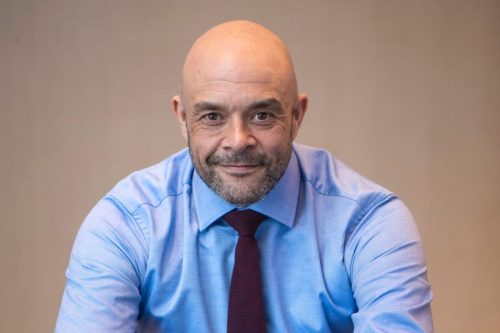 Yourgene Health, the Manchester biotech business, sees a prolonged window of opportunity for its COVID-19 testing technology.
"I don't think COVID is going to go away any time soon," said chief executive Lyn Rees.
The business reported full year results yesterday (July 28) which revealed its first annual EBITDA profit in an almost £5m swing that took Yourgene from an adjusted EBITDA loss of £3.4m to a £1.3m profit in the year ended March 31, 2020.
It said its first pre-tax profit is now in sight, boosted by an 87% surge in revenues to £16.612m.
All its sales were achieved through the group's traditional products range which includes non-invasive prenatal tests (NIPT) for Down's Syndrome and other genetic disorders, Cystic Fibrosis screening tests, invasive rapid aneuploidy tests, male infertility tests and genetic disease tests.
However, in March this year Yourgene announced it was involved in the production of COVID-19 diagnostic tests, which could add a significant new revenue stream for the business.
In May the company revealed it had expanded its lab capabilities to offer a COVID-19 testing service and was developing its own COVID-19 test kit and targeting a pipeline of opportunities.
Mr Rees said the test kit should receive CE approval by the end of this month, or very early August, adding: "We would expect to see orders in September."
The opportunities for COVID-19-related technology are so huge that he sees the company issuing market updates on a quarterly basis. "It is a dynamic market," he said.
And even when a vaccine is produced to tackle the global coronavirus crisis, he said Yourgene's technology would still be just as current and relevant.
He told TheBusinessDesk.com: "I don't think COVID is going to go away any time soon.
"When a vaccine comes to market you are still going to need tests. Like flu, there's still a lot of testing required."
Over the next five years the company sees a growing demand for testing technology driven by needs in the respiratory sector for conditions like COVID, the common cold, and flu.
Mr Rees said: "That is where the market will go, and we are in a good position with that with our technical abilities."
And he is confident there will be worldwide demand for the Yourgene testing technology: "We are confident we can get into most territories on a global basis."
With COVID-related revenues set to flow for the current fiscal year, he is excited by the prospects for the group: "When we joined the business two years ago we set about a strategic plan and the results show we are well on our way to executing that five year plan."
US broker Stifel was equally bullish in its note following yesterday's results announcement. It sees Yourgene's revenues rising to £22m for the current financial year, and growing to £26.5m the following year.
On its potential for COVID-related business, it said: "Recent collaborations with partners are in place to offer corporate partners and healthcare providers, such as care homes and private GP practices, a fast and reliable COVID-19 lab testing service.
"We do not currently include any potential revenues from the Clarigene SARS-CoV-2 test in our model, hence, there is potentially significant upside to our forecasts."