Developer comes to aid of housing association to provide much-needed homes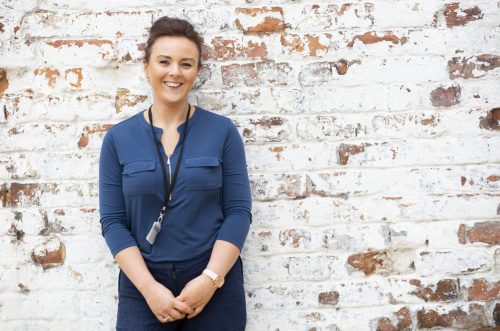 X

Register for free to receive latest news stories direct to your inbox
Register
Liverpool-based Pathway Homes Group has delivered a 240-unit supported living scheme for vulnerable adults in Preston in conjunction with housing association, Parasol Homes.
Following the collapse of charitable organisation Methodist Action, approximately 160 homes, developed specifically for this tenant group, were placed at risk.
Working with Parasol Homes, Preston Council and Creating Change Housing Management, Pathway Homes acquired some 48 dilapidated properties, formerly utilised as student accommodation in and around the city, developing each to a high specification and bespoke fit-out and finish.
All homes have since been handed over and are expected to be fully tenanted immediately.
Partner organisation Creating Change Housing Management will take over intensive management, maintenance and delivery of support, providing a total housing and support solution while taking on many of the redundant staff from the now defunct Methodist Action charity.
Chanel Williams, Pathway Homes director, said: "With a growing homeless issue on the streets of Preston, the loss of 160 beds would, undoubtedly, prove to be catastrophic for each of those individuals, as well as the local authority, with far-reaching and potentially damaging implications on so many different levels.
"Working closely with the local authority, housing association and support providers, we've been able to source and acquire properties, effectively taking redundant buildings, no longer in use, and transforming them in line with the need of the tenant group.
"We have invested in quality fit-out, installing equipment, fittings and finishes that will support and enhance the experience of both users and providers for many years to come, providing the residents with a psychologically-informed living environment."
Abdul Khan, chief operating officer at Parasol Homes, said: "It's fantastic to see this project completed and ready for occupation. The team at Pathway have worked closely and in partnership with Parasol from the outset.
"Their understanding of the issues surrounding the sector, coupled with their in-depth knowledge of the property market, has enabled us to fast track the works and ensure that these homes were ready for handover under challenging timeframes.
"We now have a considerable number of bespoke, quality homes designed for a specific tenant group within our housing stock, plugging a clear and urgent gap.
"We look forward to further developing our relationship with Pathway, exploring other areas of need in the coming months."
All properties were acquired at the end of 2019 with development work started straight away and completion achieved in under five months.
Chanel said: "This has been an incredibly successful partnership on many levels. From the perspective of our partners, we have presented a viable and tangible solution following the demise of a previous provider.
"By reacting quickly and intelligently, we have amassed considerable costs savings.
"Not only have we delivered a high number of quality homes for this specific tenant group, but we have created places to live were people can feel safe, secure and comfortable.
"With years of experience amassed in this sector, we understand the importance of a home and the essential role that it represents as part of the journey that many of our tenants are on."