Axe falls on 93 jobs after school letting business placed into administration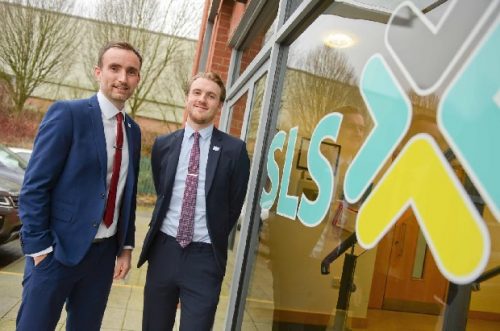 A Bolton firm that specialises in hiring out school facilities has been placed into administration, with the loss of 93 full-time jobs.
The decision also affects almost 900 casual staff around the country.
Restrictions imposed by the COVID-19 pandemic has led to School Letting Solutions (SLS), which manages the hire of vacant school facilities to sports clubs and community groups, being placed into administration.
SLS enabled more than 300 schools, academies and colleges across the UK to generate additional income by renting facilities such as sports halls, football pitches, tennis courts, classrooms and drama spaces during evenings, weekends and holiday periods.
It had 890 casual staff across the UK who monitored and managed the out-of-hours lettings.
These positions have been made redundant.
Daniel Taylor, of Fortis Insolvency, has been appointed as administrator after SLS faced the uncertainty of when, and under what conditions, the facilities it hires will re-open.
He said: "SLS gave communities access to sport and other recreational facilities while providing revenue-generating opportunities for schools, academies and colleges.
"Business stopped overnight when the COVID-19 lockdown was introduced and there is no clear timescale for when lettings can resume.
"The directors initially took steps to try and protect the business and jobs by using the furlough scheme, although they have been unsuccessful in raising funds from Coronavirus Business Interruption Loan Scheme.
"With all the current uncertainties which exist, and the tapering of the furlough scheme in the coming months, there really is no option but to close the business."
The firm was originally set up in 2012.
Co-founder, Scott Warrington, said in 2016: "We are an outsourcing solutions business for communities and schools.
"We know that schools have fantastic facilities including theatres, sports pitches and halls that can be used by community groups of all sizes, but often schools just aren't able to support with staff to accommodate these groups outside of school hours. That's where we come in.
"In the months ahead we are looking to grow our customer base with new schools."
In July, 2017, the firm secured a £440,000 investment from The Greater Manchester Loan Fund to support its expansion.
By last September the firm was working with more than 250 schools across the country.
In the same month it announced sales of more than £13m generating nearly £5m of funding into schools in the 2018/19 academic year. Sales increased by nearly 40% since the previous year, when it generated sales of £9.5m.